To deactivate an active account, you can go to your account's Menu
and press Settings
. When you access the Account Details section, you will be able to select Close Account at the bottom of the screen*.
You should do the following steps before closing the account point:
Close open positions [CFD] / Sell existing shares [Invest/ISA]
Withdraw the remaining balance. If it is less than the minimum withdrawal amount, you can contact us 📩, and we will assist further.
Before confirming the account closure, you will see each account under your email address which will be closed.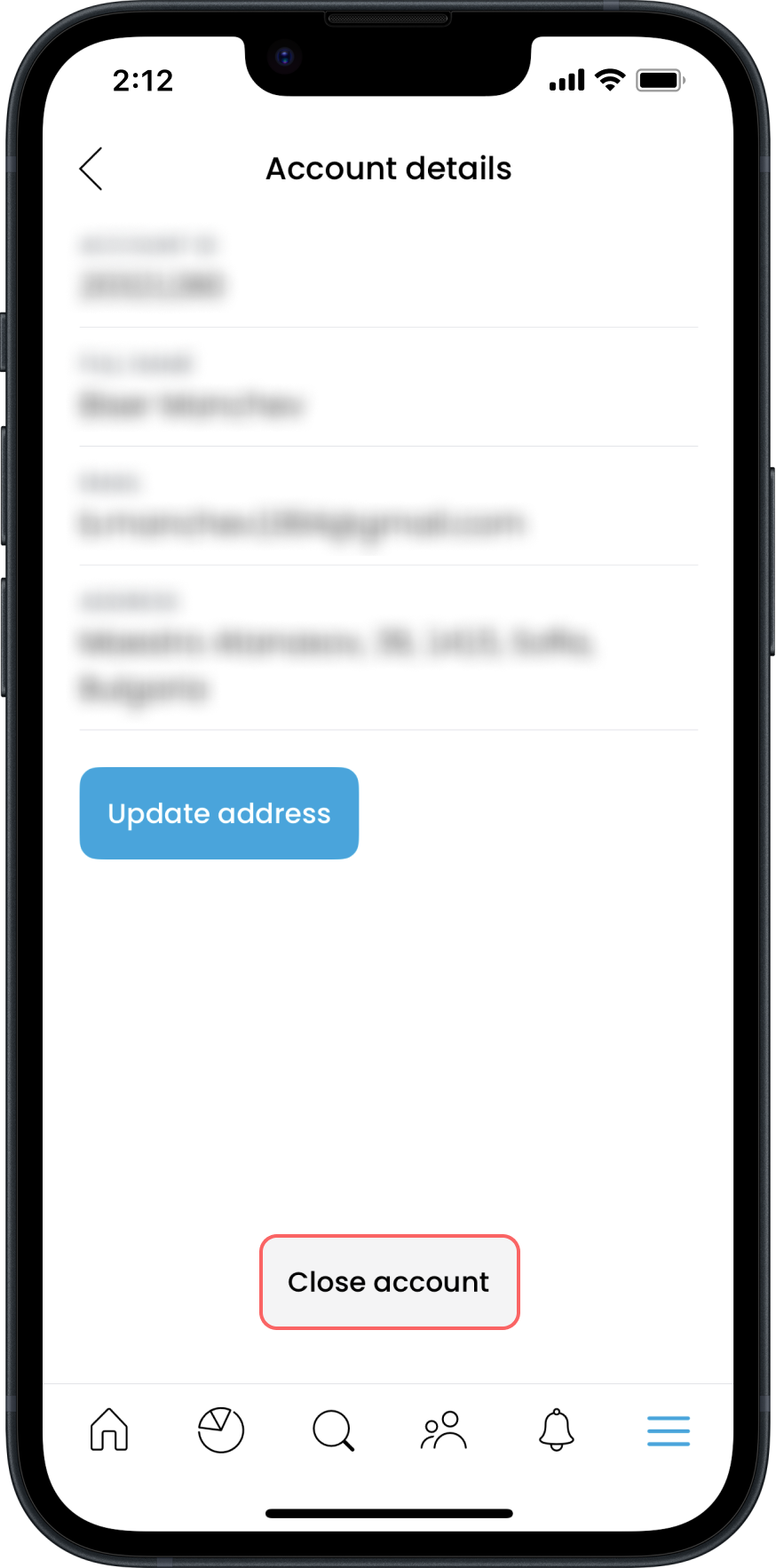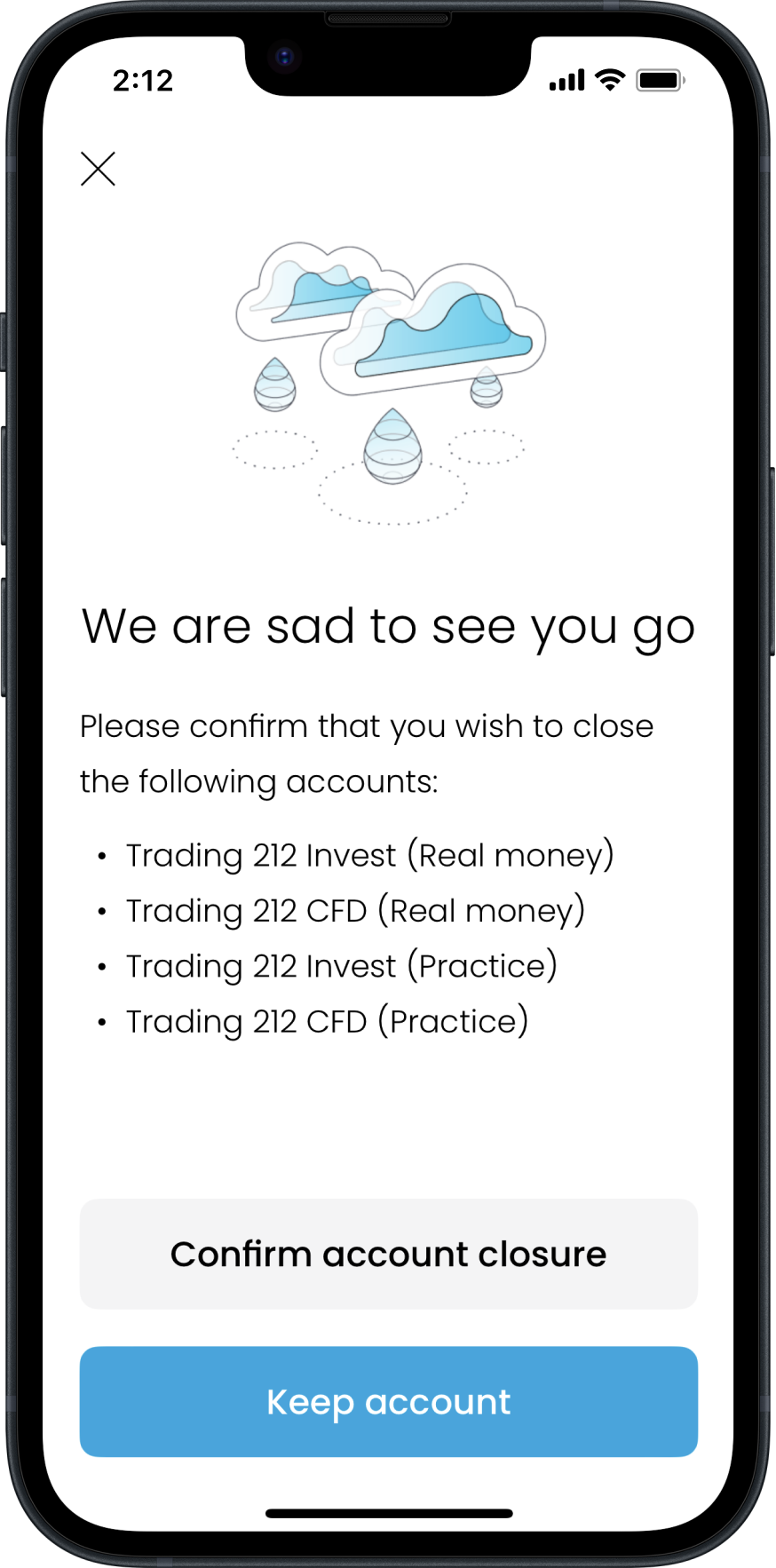 💻 For Web app:
Press on your email at the top right corner of your screen;
After that, tap on Settings ;
Account details→Close account.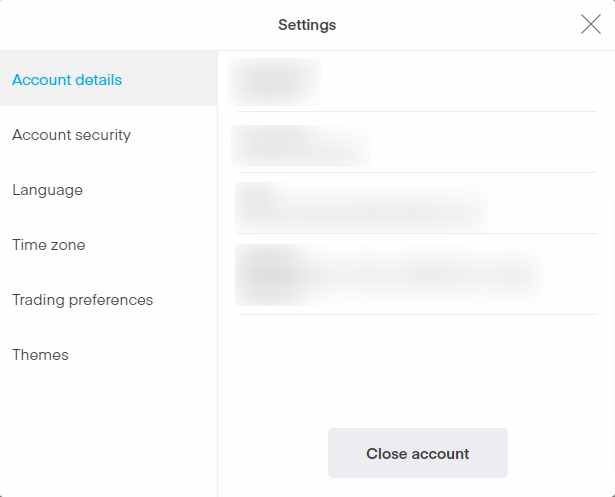 What happens once the account is closed?
Your agreement with Trading 212 will be terminated once you receive an email from us to confirm the account closure. You will still be able to open a new trading account right away.
I have closed my Trading 212 account. Can you delete all my associated data?