If you wish to close/sell any of your currently Open or Pending positions on your CFD account, you'll be able to do it in the following ways.
Mobile App users:
1. Tap on the Pie Chart, which appears next to the Home Button at the bottom of your screen.
2. You'll then be able to see your Open Positions and Pending Positions tab.
3. Tap on the X button and confirm the close.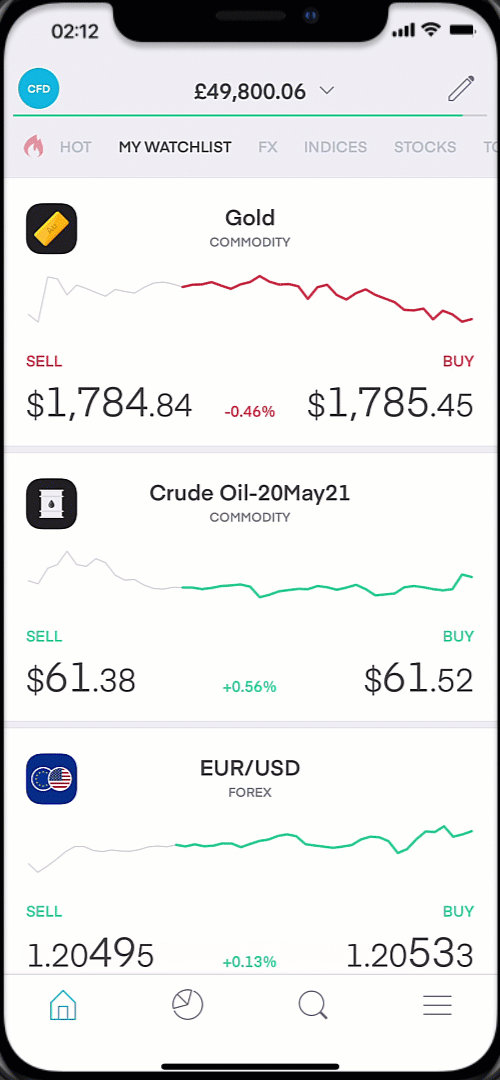 Web platform users:
1. Open the Position tab by clicking on the Pie Chart at the bottom-centre of your Web browser.
2. Click on the X circle at the right end of your position with the traded instrument
If you wish to close a Pending Order:
1. Click on the Clock tab at the bottom centre of the screen to access the Pending Order window.
2. Click on the X circle of the desired position to close it.

*If you would like to close your positions without additional confirmation, you'll be able to do so by enabling the "One-click position closing" option from the Trading Preferences, which are found in the Settings menu. This option is available only for the Web-based platform*