To deactivate and close an active account, you can go to your account's Menu
and press Settings
. When you access the Account Details section, you will be able to select Close Account at the bottom of the screen*.
You should do the following steps before closing the account point:
Close open positions [CFD] / Sell existing shares [Invest/ISA]
Withdraw the remaining balance. If it is less than the minimum withdrawal amount, you can contact us 📩, and we will assist further.
Before confirming the account closure, you will see each account under your email address which will be closed.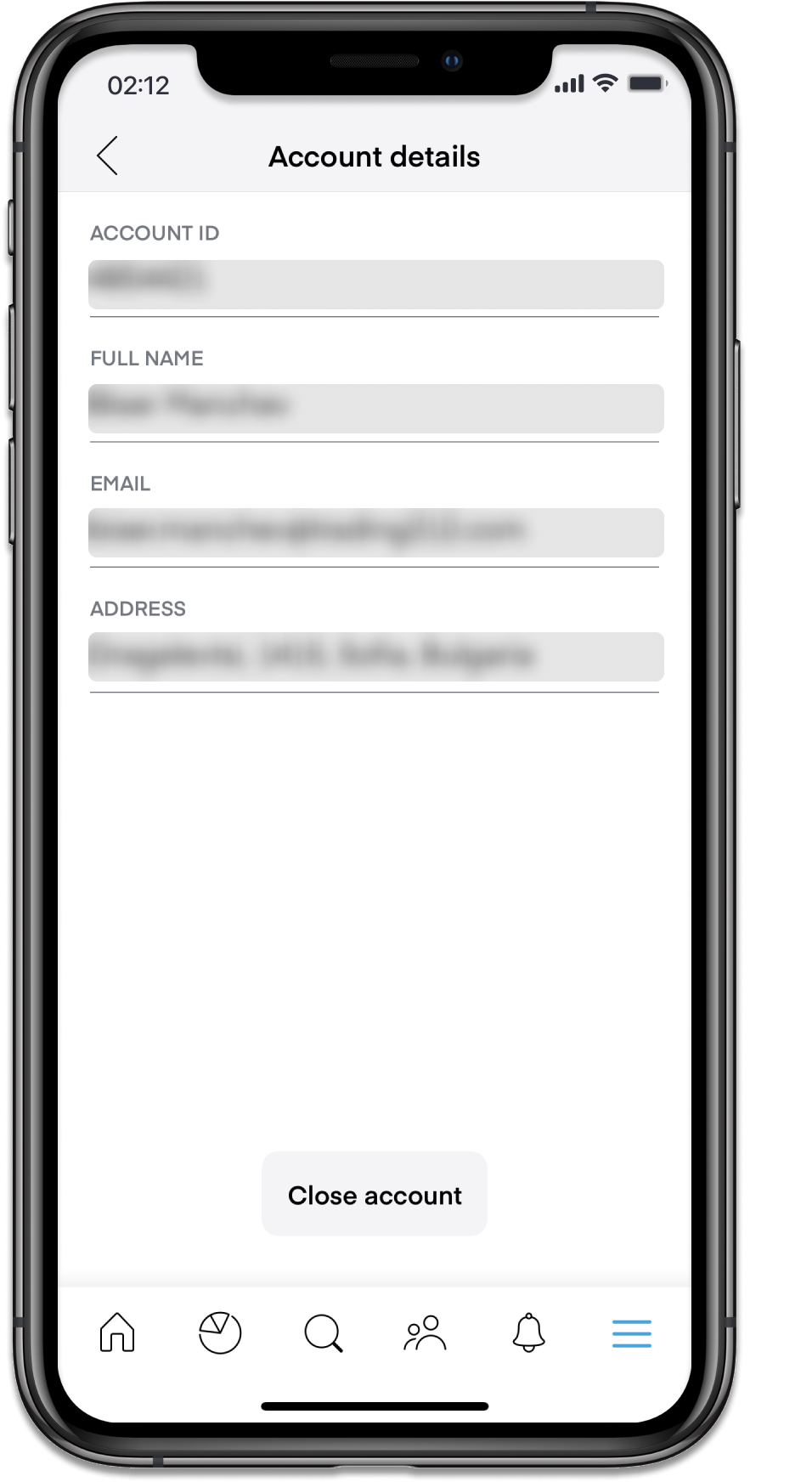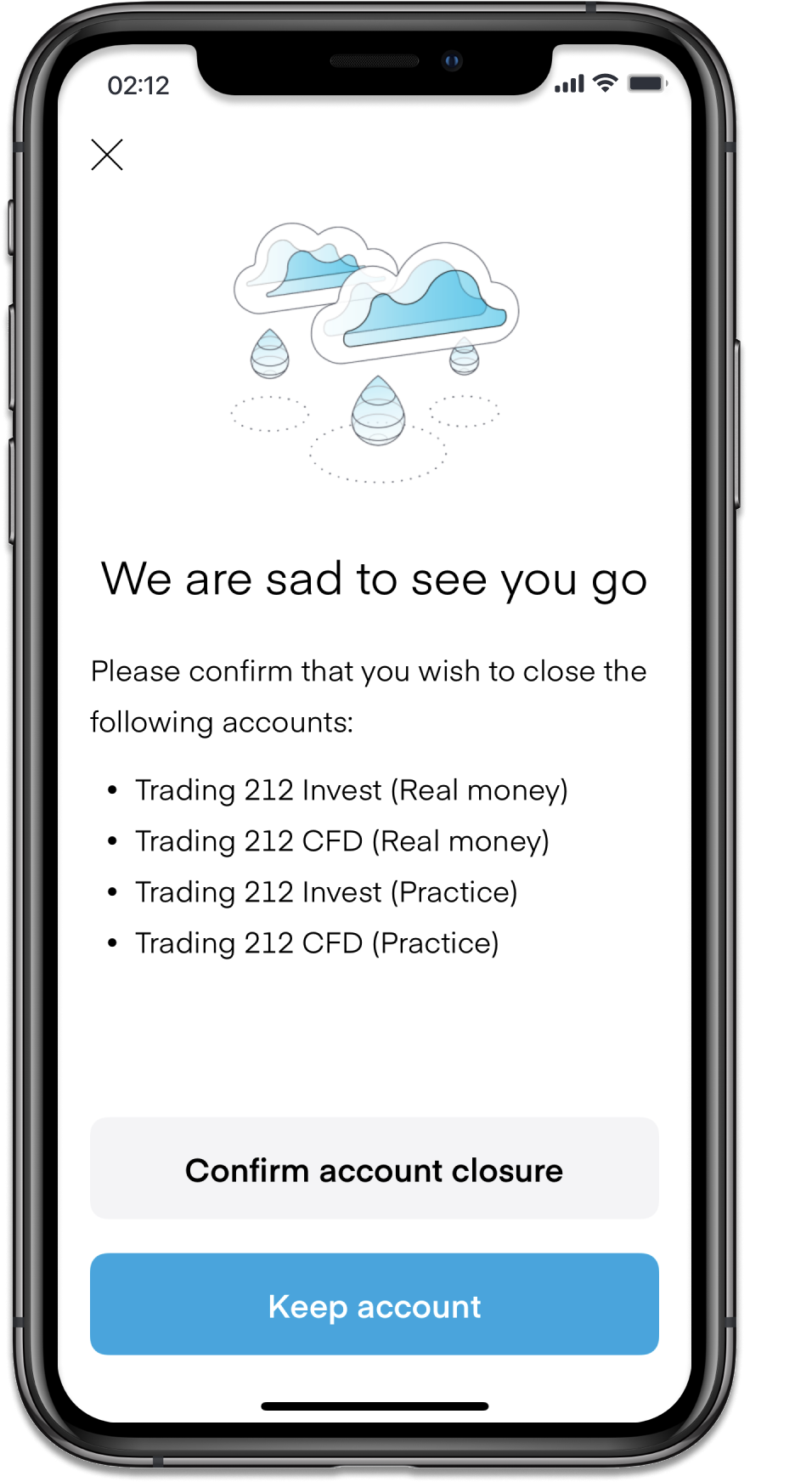 💻 For Web app:
Press on your email at the top right corner of your screen;
After that, tap on Settings ;
Account details→Close account.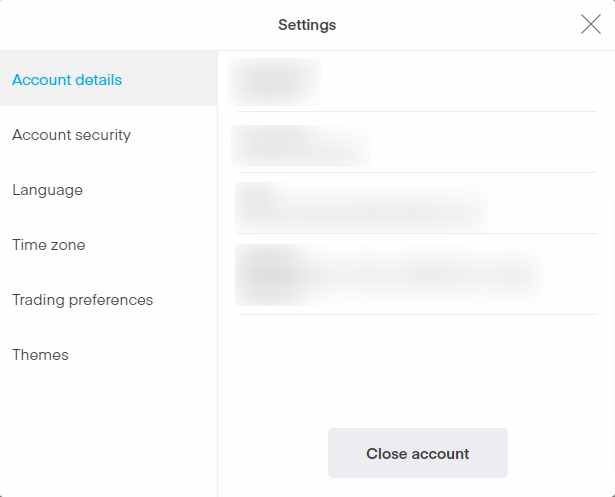 I have closed my Trading 212 account. Can you delete all my associated data?