To deactivate and close an active account, you can go to your account's Menu
and press Settings
. When you access the Account Details section, you will be able to select Close Account at the bottom of the screen*.
You should do the following steps before closing the account:
Close open positions [CFD] / Sell existing shares [Invest/ISA]
Withdraw the remaining balance. If it is less than the minimum withdrawal amount, you can contact us and we will assist further.
Before confirming the account closure, you will see each account under your email address which will be closed.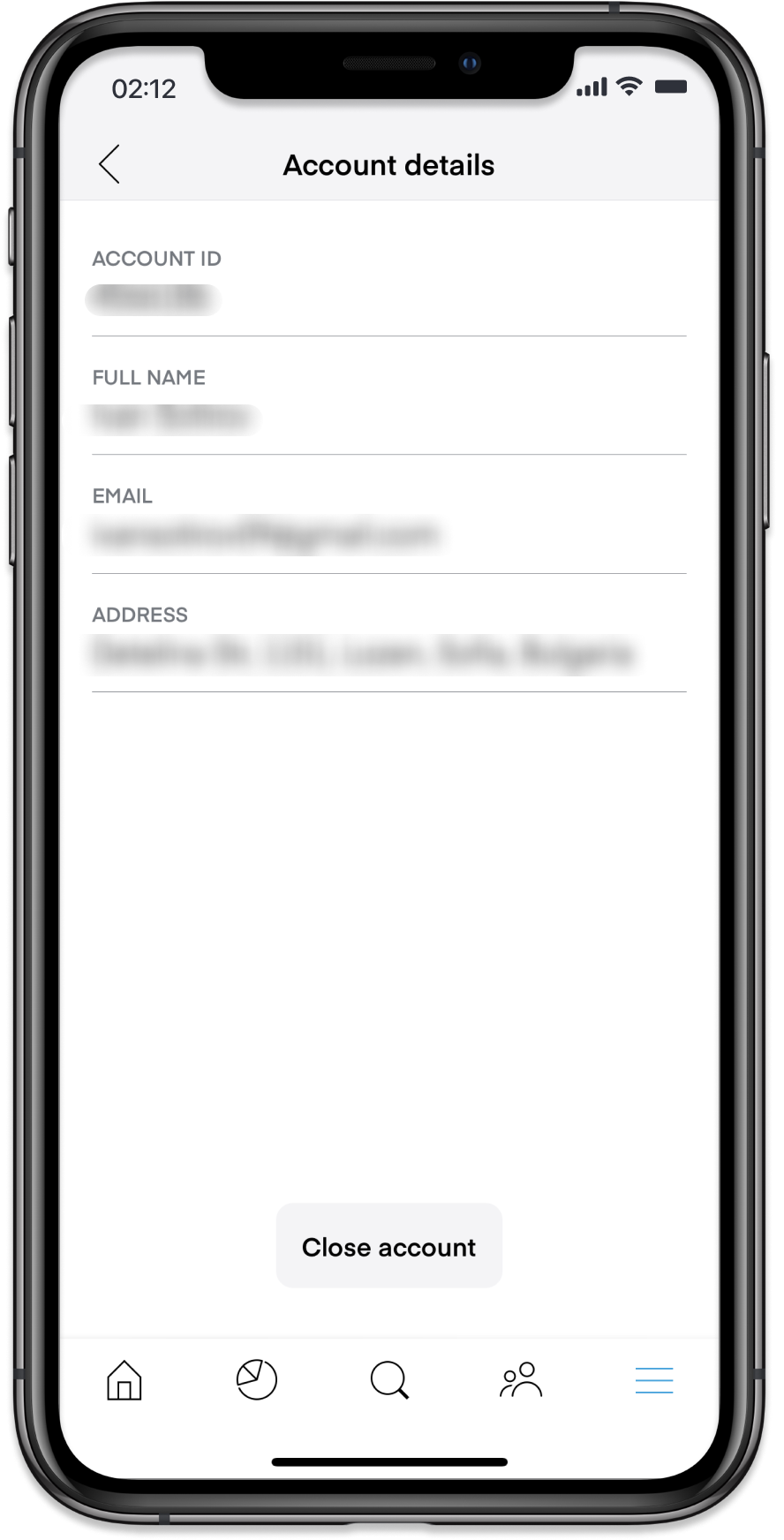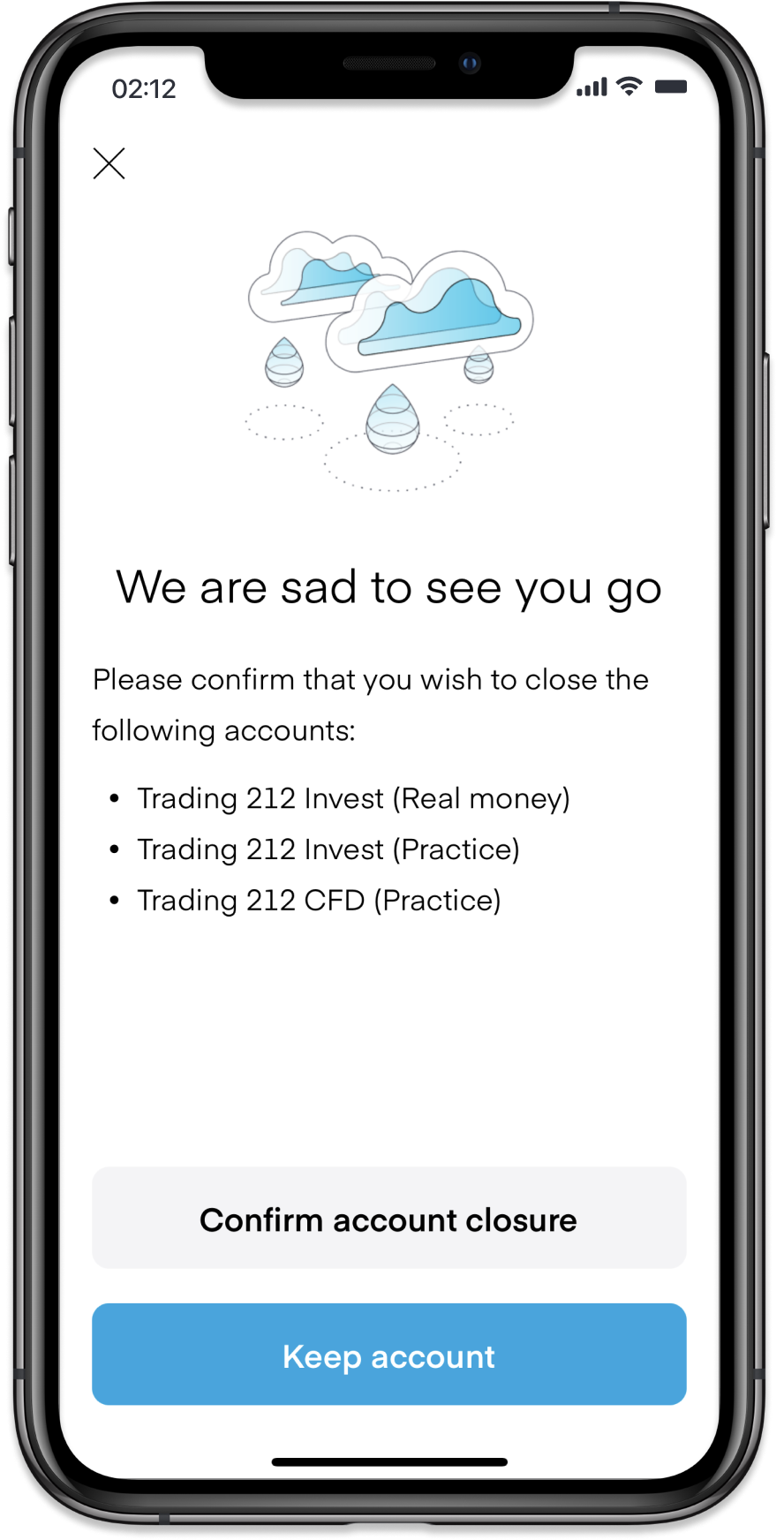 *This option is currently available only for mobile app users. If you are using the web-based version of the platform, you need to contact us to request an account closure.
I have closed my Trading 212 account. Can you delete all my associated data?