How to import shares
To import shares go to the Holdings section and scroll down to the bottom and tap on the 'More actions' button: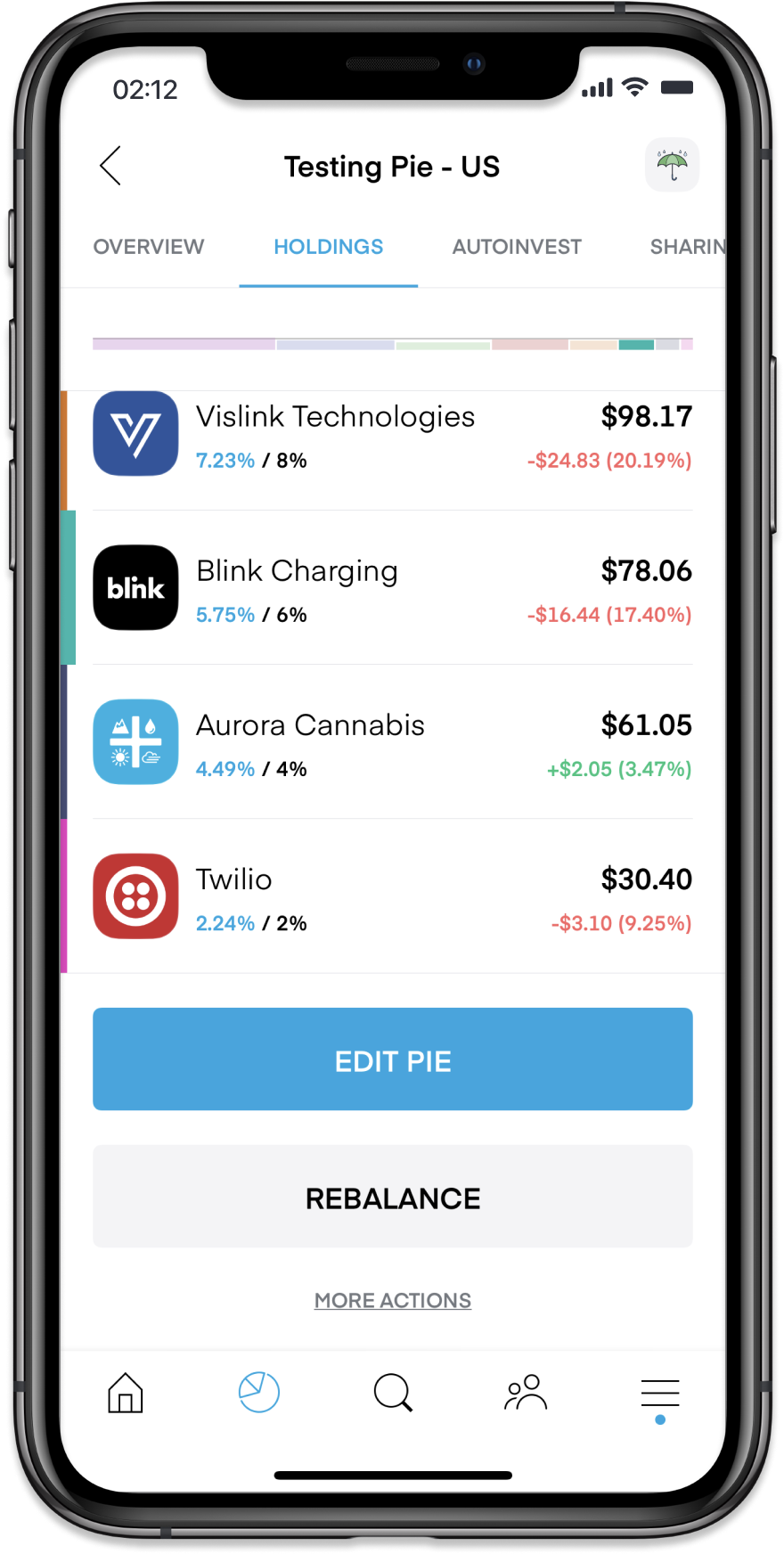 Then, tap on 'Import investments':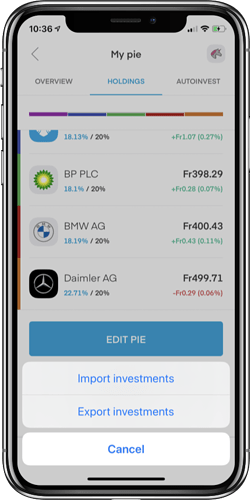 You will see a list of all investments available for import. You can import any stock or ETF supporting fractional shares*. You can't import an investment if there is a currently pending sell order associated with it.
*Fractional shares for all stocks and ETFs are coming soon.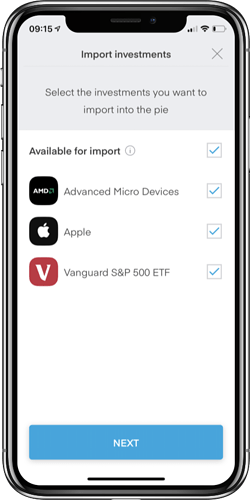 Next, select how much of each investment you'd like to import - we give you the option to make full import or to select a specific number of shares.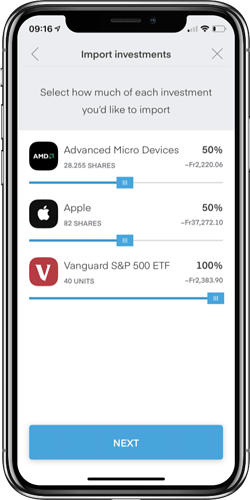 Importing new stocks or ETFs into the pie will automatically create new slices.
The last step of the import process is to "make space" for those new slices by reducing the
targets
of other slices.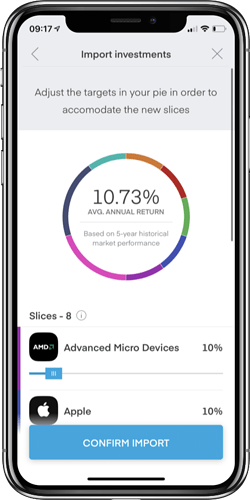 Confirm the import, and you're done!
You can move shares as often as you'd like without any limitations.
Tip: To move shares from one pie to another, simply Export the shares from Pie 1 and then Import them to Pie 2.
Here is more on how to export shares.