The main objective of the Pie System is to help you achieve your financial goals by solving two major investing pain points:
To have a diversified portfolio and easily maintain diversification balance in the long term, as markets move up and down.
To be able to make contributions to your portfolio without having to make complex calculations in order to allocate the right amount of money to each company/ETF you own.
The best part is that with AutoInvest you can do both automatically! Just set the desired contribution amount and investing frequency, then AutoInvest will do the rest.
What is a Pie? 🥧
A pie is a collection of securities - stocks & ETFs.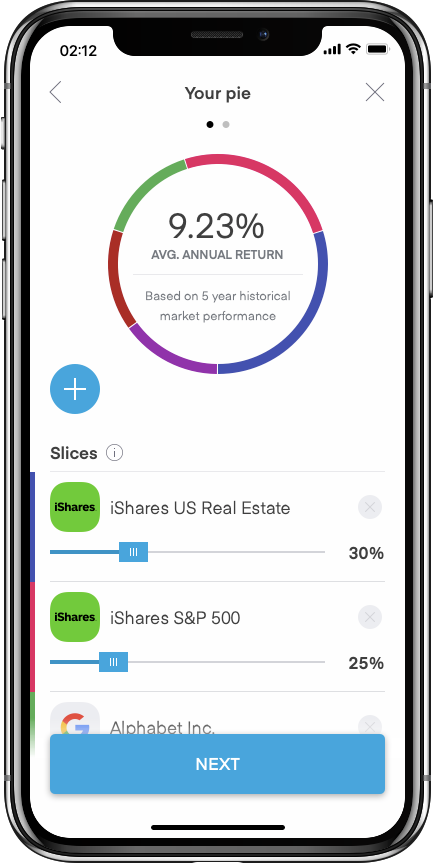 Each security is represented as a slice of the pie. Each pie can hold up to 50 securities. You can have multiple pies.
Note: Currently, you can't nest pies. This functionality is under development and will be added soon.
What is AutoInvest? 💸
AutoInvest allows you to customize a deposit schedule to your pies, assign a payment method, and invest automatically.