To modify your pie's target values go to the 'Holdings' screen and tap on the 'Edit Pie' button: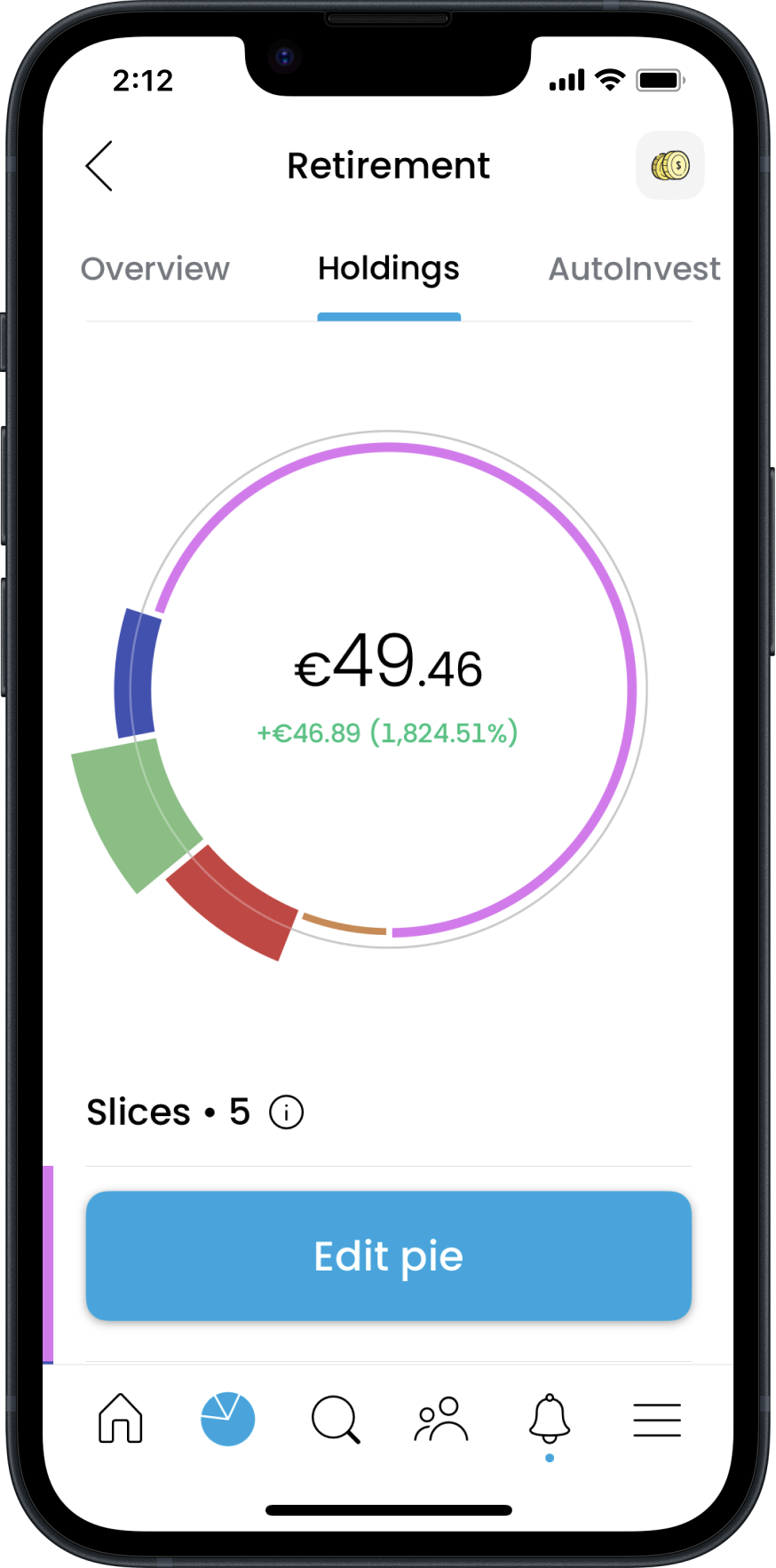 You will enter the 'Edit Pie' mode, and you'll be able to use the sliders to adjust the target values of your pie. The sum of all targets must meet a total of 100%.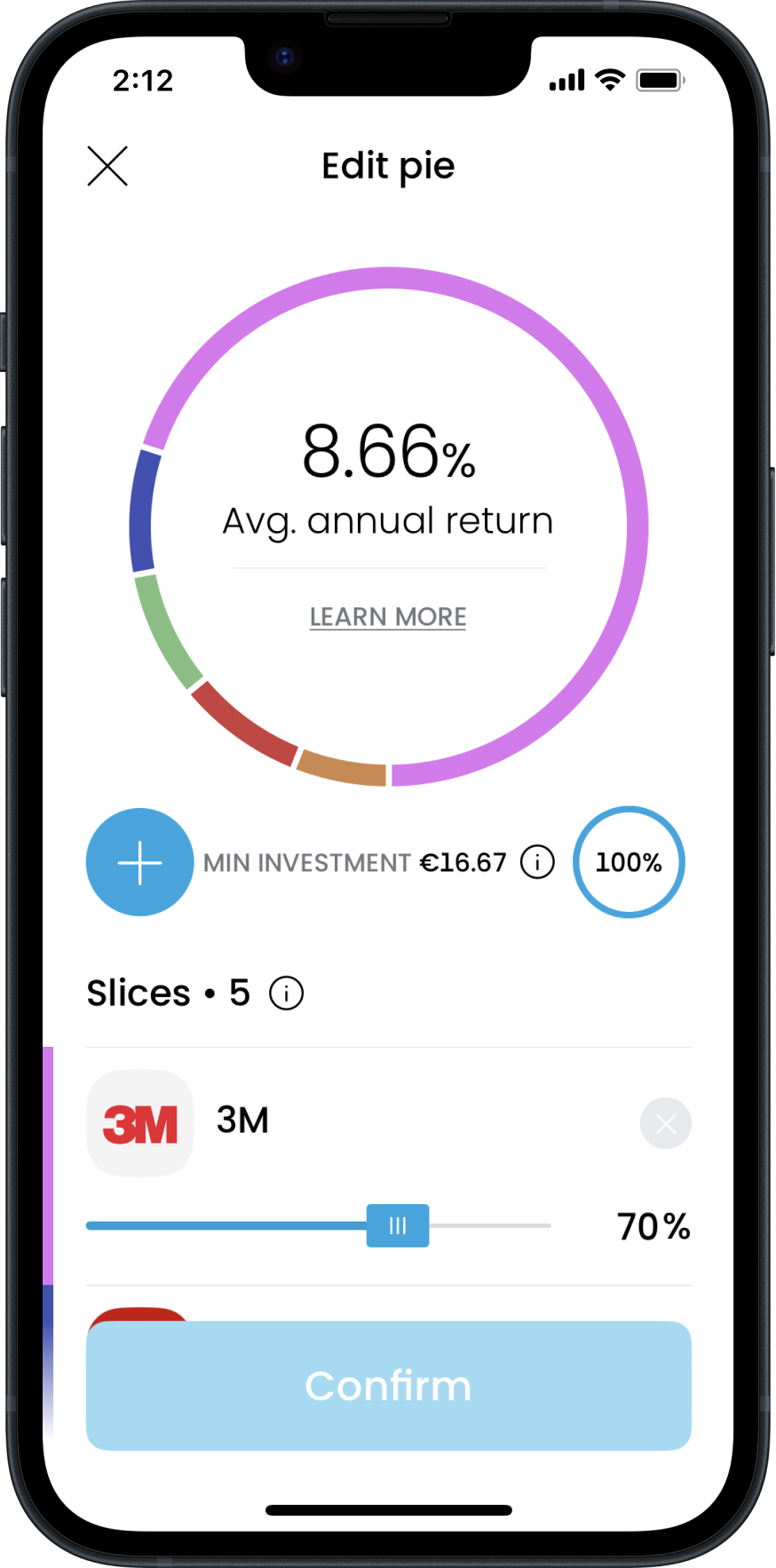 When you are ready, tap the 'Save' button.
Updating the target values will not trigger the buying or selling of any investments. Rebalancing your pie will enforce the new allocation.
The new fund contributions will be distributed according to the new target values.
Auto adjust pie slice feature:
You can adjust the total pie allocation to 100% by tapping on the 'pie chart' next to the 'Min Investment' section. If the total percentage is less or more than 100, doing so will readjust the target weight percentage of each slice, adding up to 100%.
For the Web-based app:
On the web app, when you adjust the weight (%) of a certain slice, it will be automatically locked. You will see a little padlock next to the slice. After that, you can press on the grey arrows (Auto adjust pie slices) right next to the total % of your pie. This will balance the pie's percentage back to 100% between the unlocked slices. In other words, in order to adjust the slices automatically, you need to always have at least one unlocked slice. Otherwise, they need to be changed manually.