You can manage 'AutoInvest' individually for each pie in your portfolio.
To access the AutoInvest settings, open your pie and navigate to the 'AutoInvest' tab: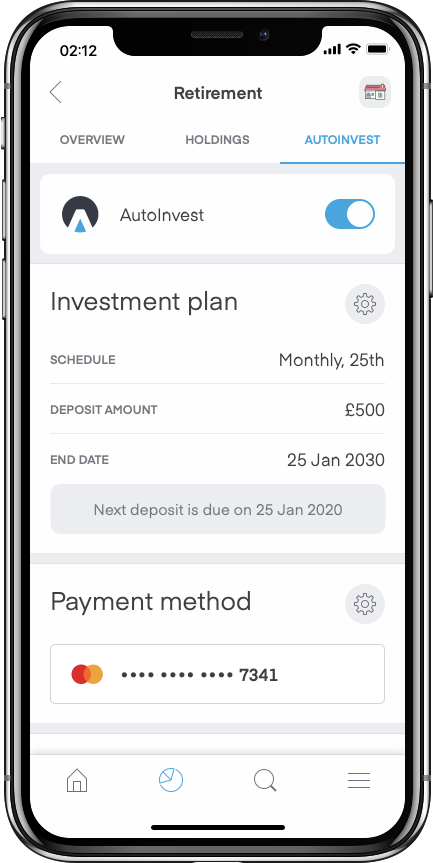 Adjust the Investment plan
You can at any time:
change the deposit amount;
change the frequency of deposits;
change the end date of deposits.
Payment method
You can view and change the associated payment method for the pie any time you like.
At the moment, AutoInvest can only be linked to a credit/debit card as a used payment method.
Tip: You can have different payment methods for each pie.
Note: А 0.7% fee is applied to any deposit made via a payment method different from BankWire transfer or Instant Bank transfer, which is over the limit of £2,000.