You can manage 'AutoInvest' individually for each pie in your portfolio.
To access the AutoInvest settings, open your pie and navigate to the 'AutoInvest' tab: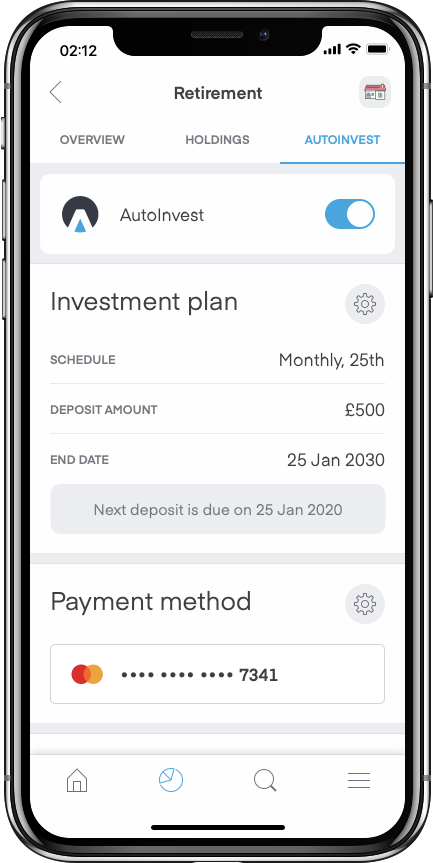 Adjust the Investment plan
You can at any time:
change the deposit amount;
change the frequency of deposits;
change the end date of deposits.
Payment method
You can view and change the associated payment method for the pie any time you like.
Tip: You can have different payment methods for each pie.