We always aim to guarantee that your account and details are safe while using our services. That's why we have developed a new feature where you can check the time, location and device of every login. In order to access the option, you can follow the steps below 👇:
📱 For mobile:
Tap on the

Account Menu → Settings

;

Press on Account Security;
Then open the Devices section.

When you reach the Devices section, all of the used devices in your account will be presented along with the date, location, IP address and operating system of the last login. If you notice an unrecognized device, you can press on it → Log out. Then change your password and set 2FA.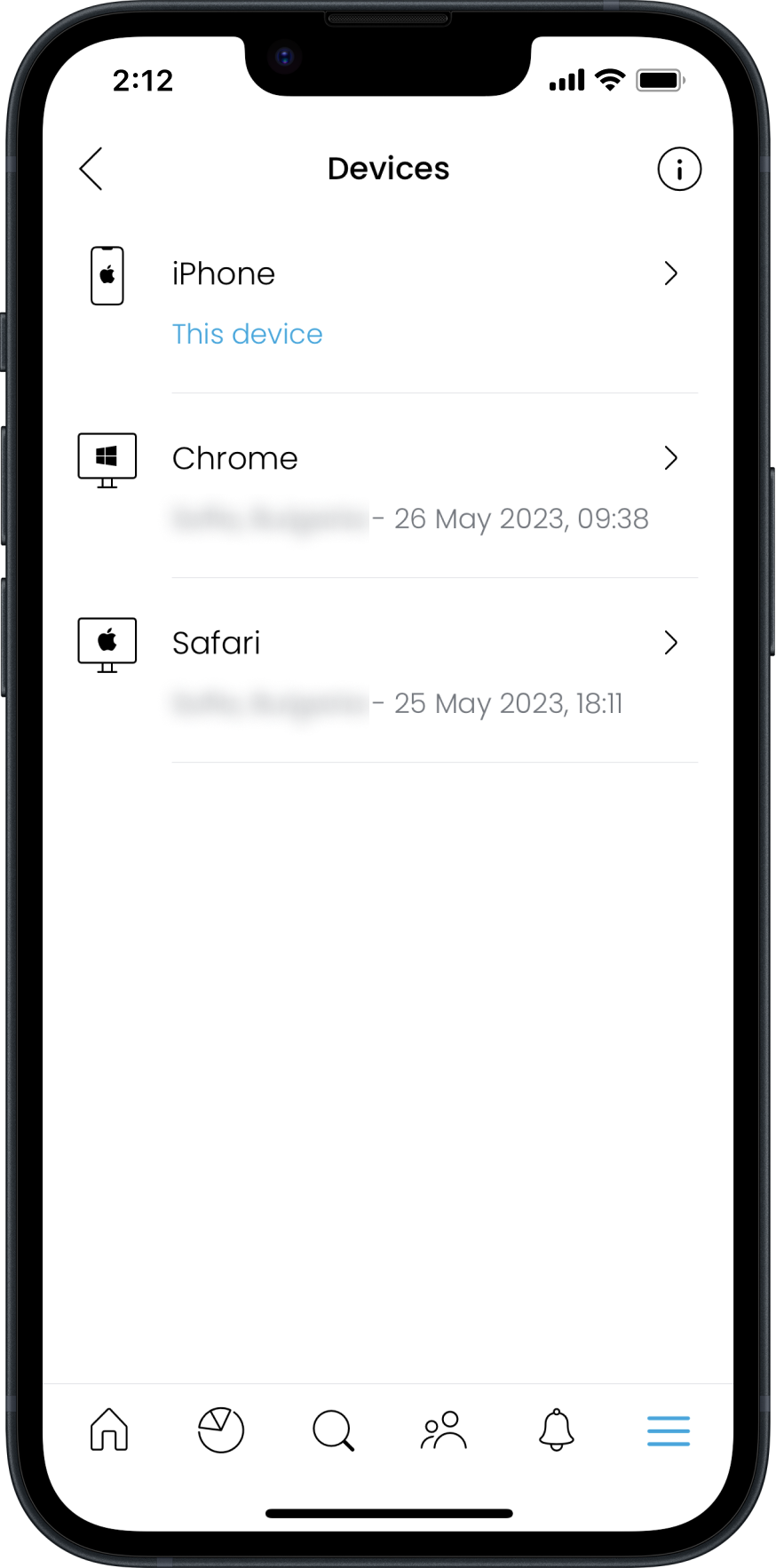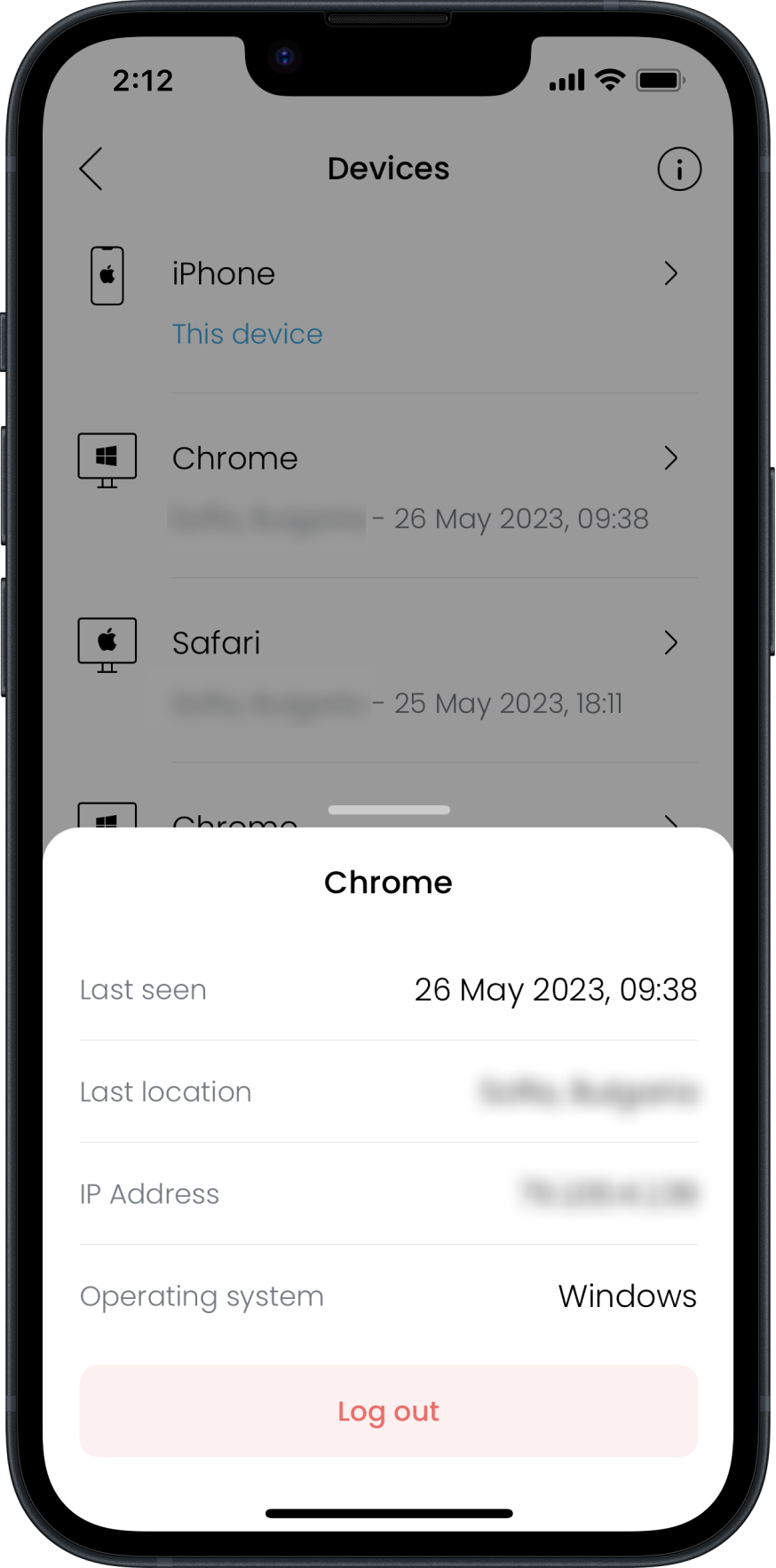 💻 For Web App:
Press on your email located on the top right corner of your screen;
Then tap on Settings;
Reach Account security→Devices.
As an additional layer of security, you will be notified on your account's email address and in the application about every login from a new device. If you detect anything unusual, you can change your password right away.