The fees which are applied by the respective exchanges should be considered. They will be presented in the Review Order Tab, right before confirming the trade.
LSE Stocks
Stamp Duty Reserve Tax is charged at 0.5% on share purchases made for stocks listed on the London Stock Exchange. There is no Stamp Duty charge applied to gilts, bonds or ETFs.

PTM LEVY

is charged in both cases, on purchase and sale, and it is £1 per trade for orders over £10,000.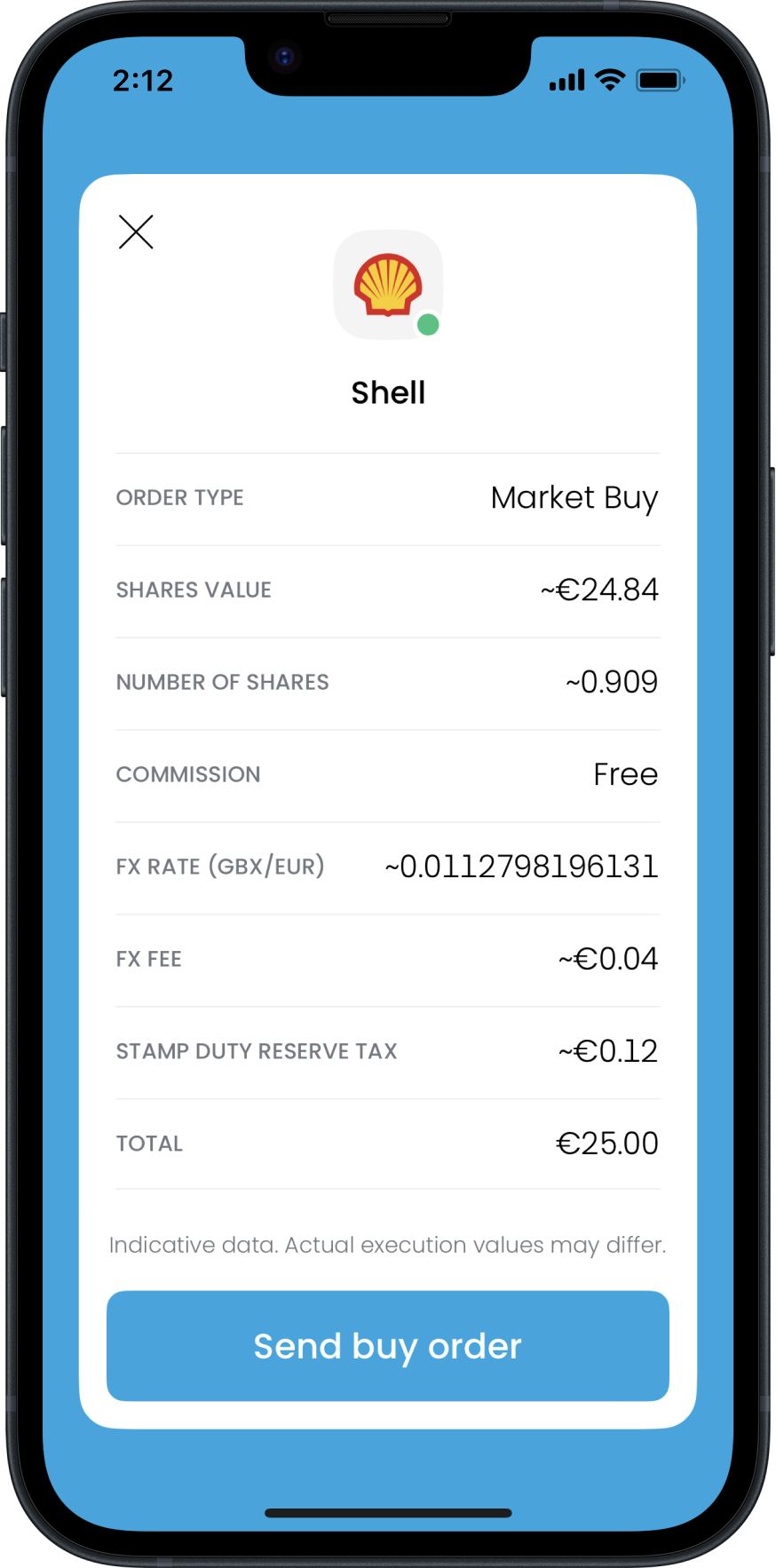 *Stocks traded on LSE AIM are exempt from Stamp Duty Reserve Tax.
NYSE Stocks
FINRA Fee is charged on all covered stock and ETF sales at $0.000145 x quantity sold.
Transaction Fee (Securities and Exchange Commission) is $0.000008 of the value of the sell order.
French Financial Transaction Tax
The French Financial Transaction Tax (FFT) is 0.3% and it is applied on the purchase of shares of companies located in France with a market cap of over 1 billion.