To add the pie to your portfolio just tap on the Copy Pie button.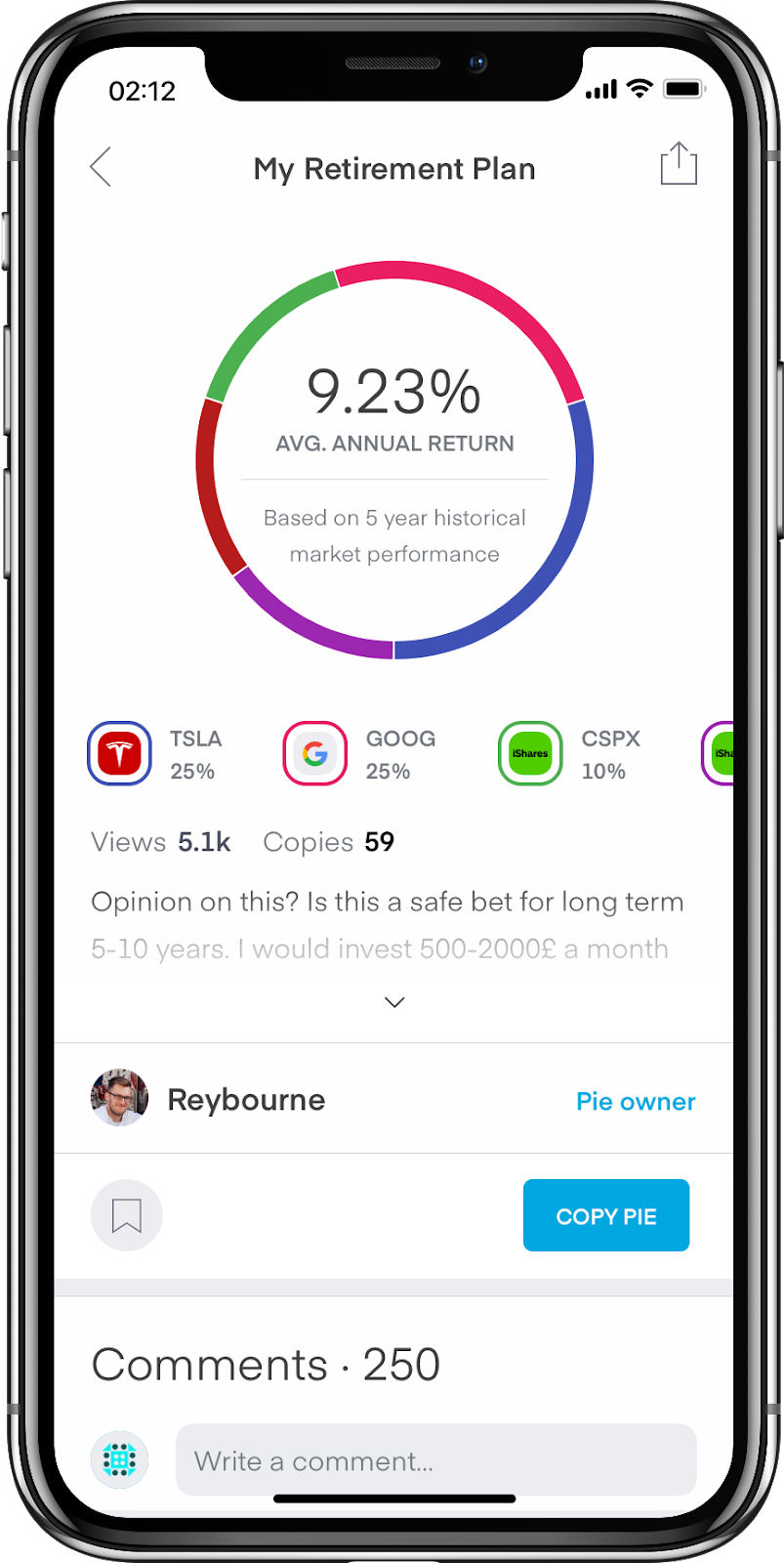 You'll go through the same steps as when you're creating a pie from scratch, except that we'll prefill the slices for you (you can add/remove/adjust them if you wish). You still have full control over investing (AutoInvest or Manual), the name of the pie, etc.
Your "copy" of the pie is in no way linked to the original. If the Pie Owner edits their pie (e.g. Exports or Imports a stock), that change will not be reflected in your "copy".