You can set a goal value for each pie you own and easily keep track of your progress. A progress bar will appear on the pie item. 🕵️‍♂️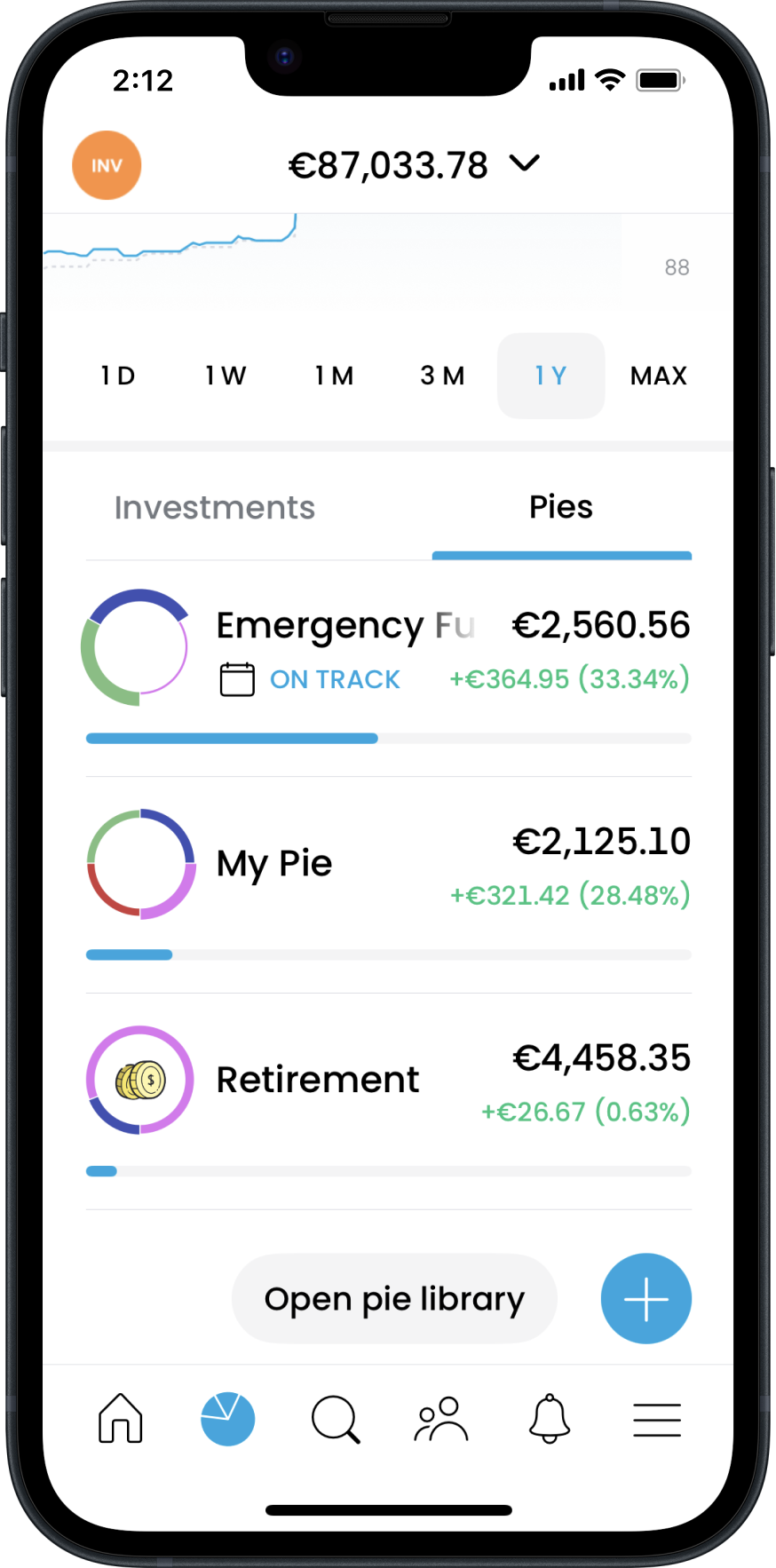 How to set your goal?
On your pie's Overview screen, scroll down to the 'Investment goal' section and tap 'Set goal'.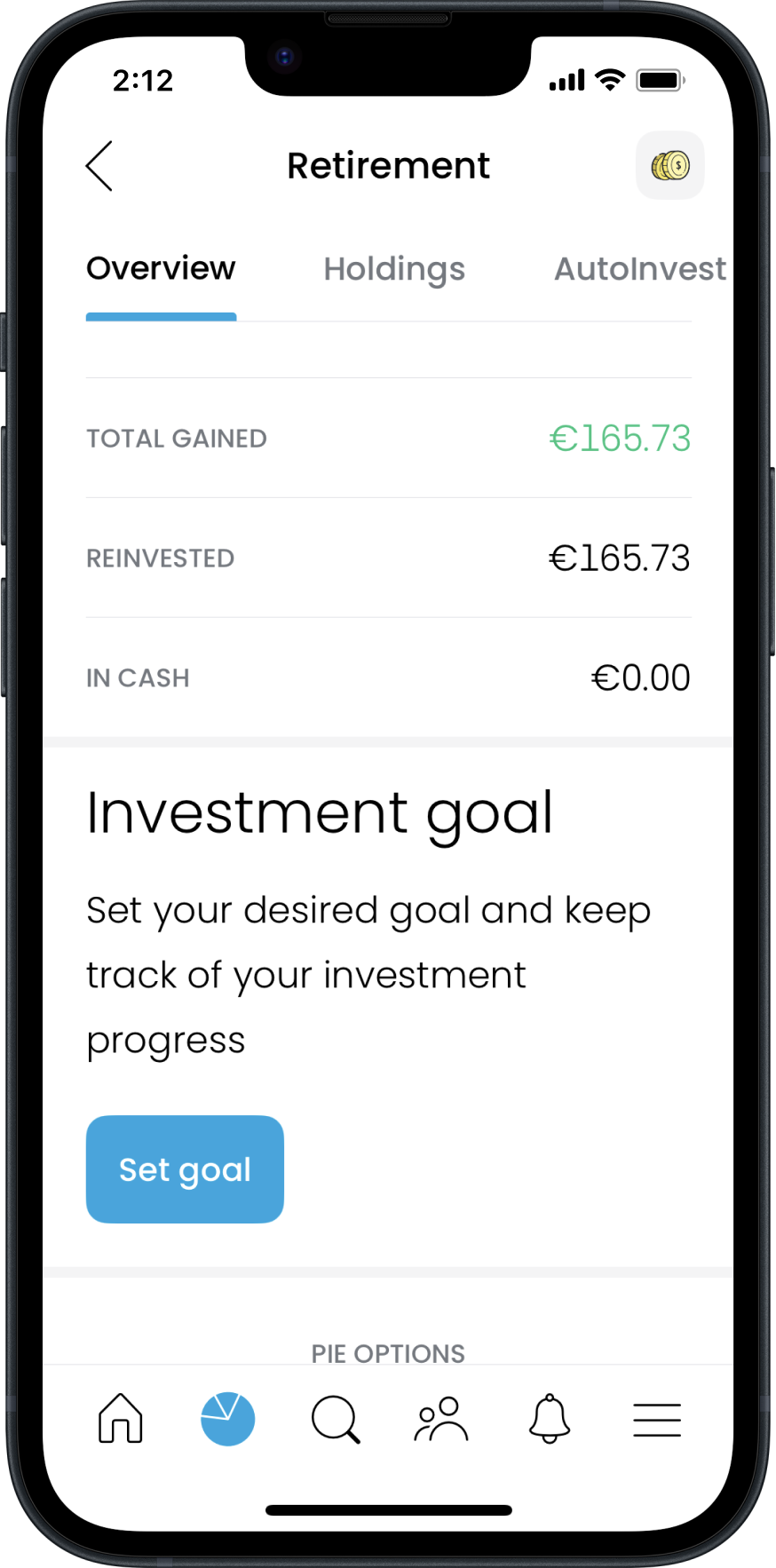 Use the slider to select your desired goal value. Tap 'Set goal' and you're done.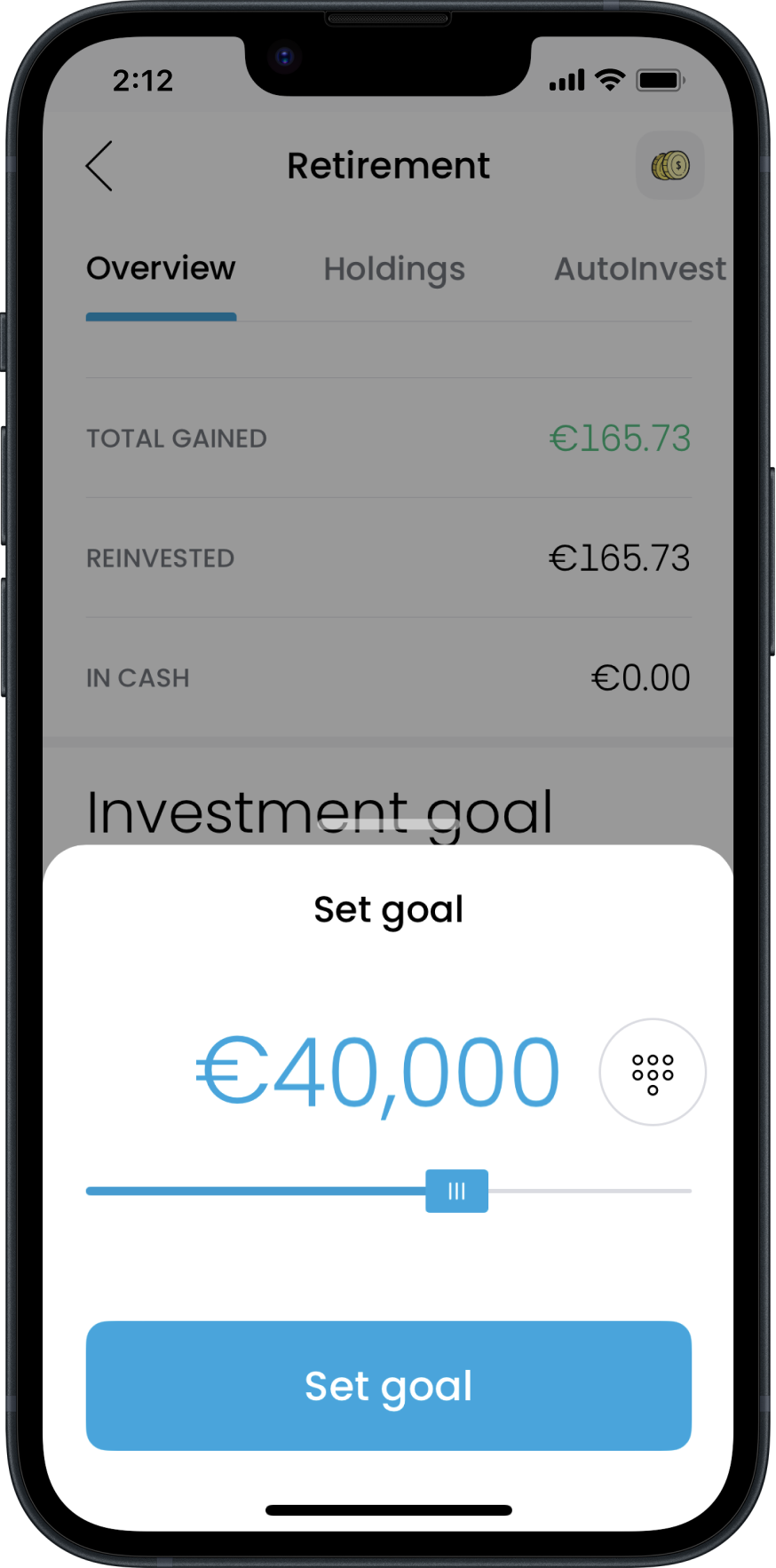 The progress bar displays your current pie value as a percentage of your goal value.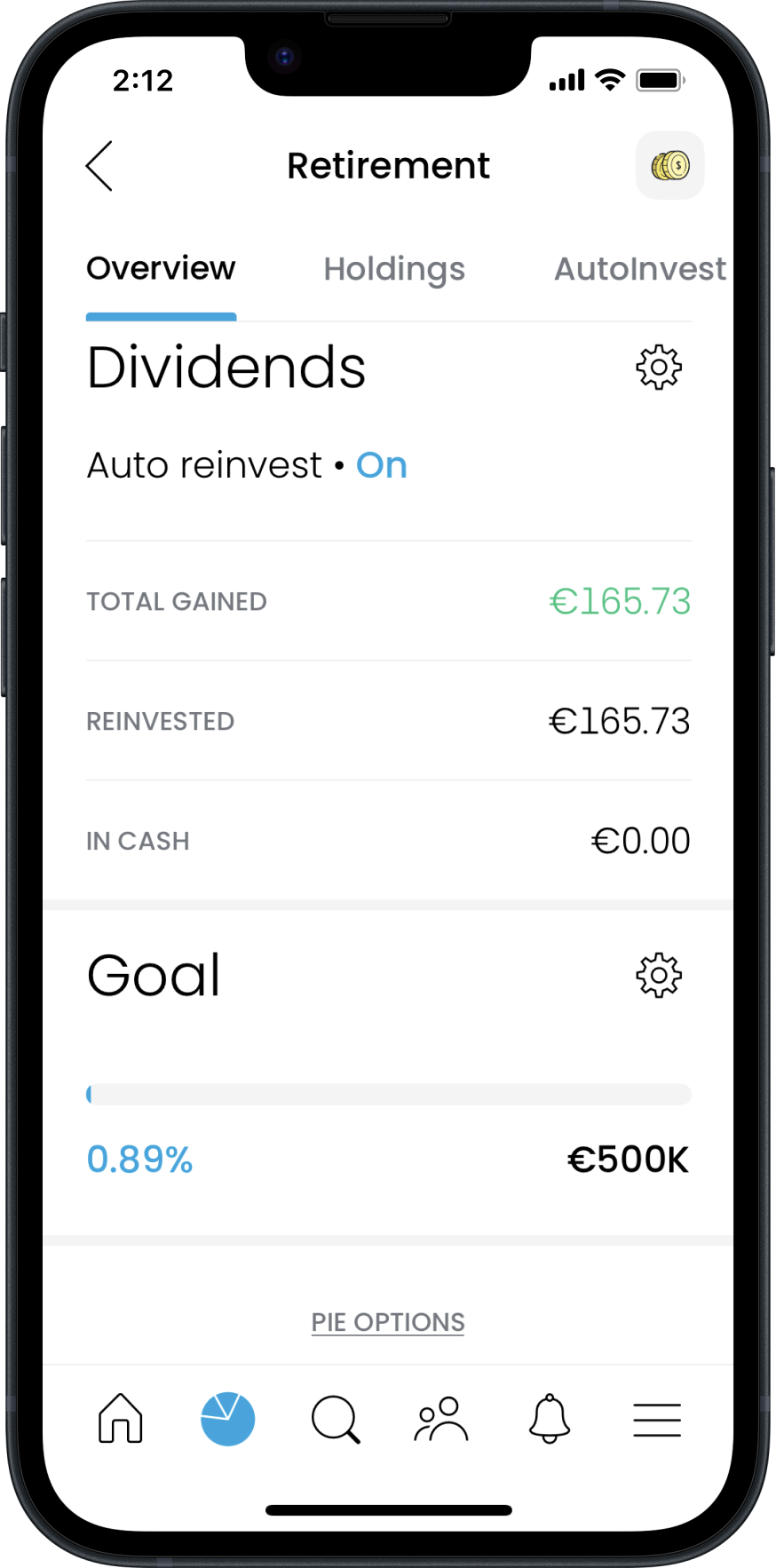 Note: If you have AutoInvest already 'enabled', you will find that your goal has been already set. AutoInvest sets your goal value to the initially projected investment value.
How to change your goal? 🤔
Change your goal at any time by tapping on the edit icon in the top-right corner of the 'Your goal' section.