Each Pie has a minimum investment amount (threshold). It's determined by the lowest target weight in the pie. Until the amount in the Pie Cash reaches that threshold, the funds will remain uninvested.💰
Here's how you can see your pie's threshold:
Go to the 'Holdings' tab
Select 'Edit pie'
Tap on the 'Min Investment' below the pie chart.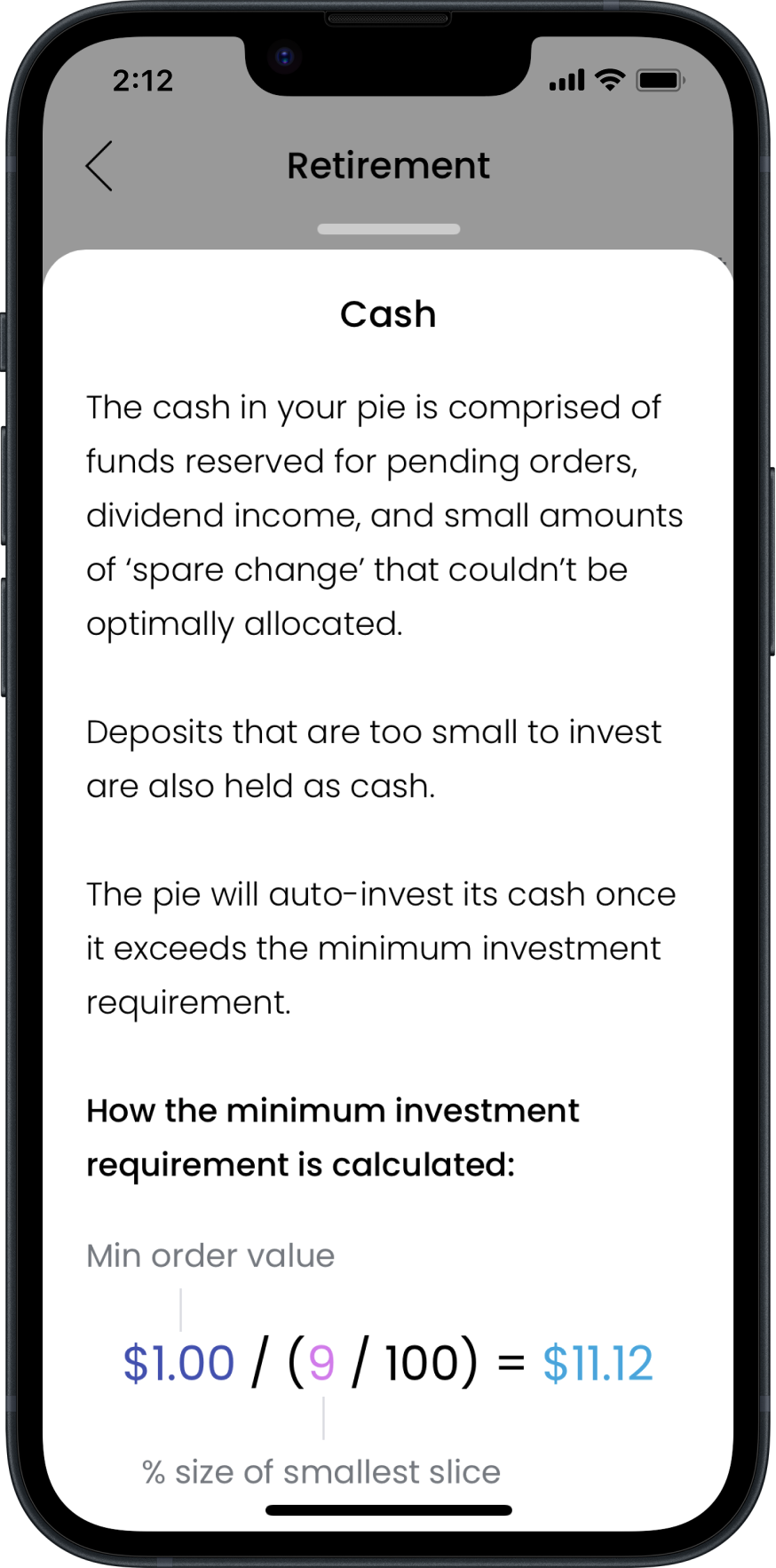 It's possible for some orders to not get filled at times. In such cases, the Pie Cash can be larger than the threshold and not get reinvested. This is because the accrued cash is not from a new investment but an incomplete one. You can withdraw it to your account's Free Funds to place a new Manual Investment or wait for your next AutoInvest order.