To remove any slices from your pie, go to your pie's 'Holdings' screen and tap on the 'Edit Pie' button: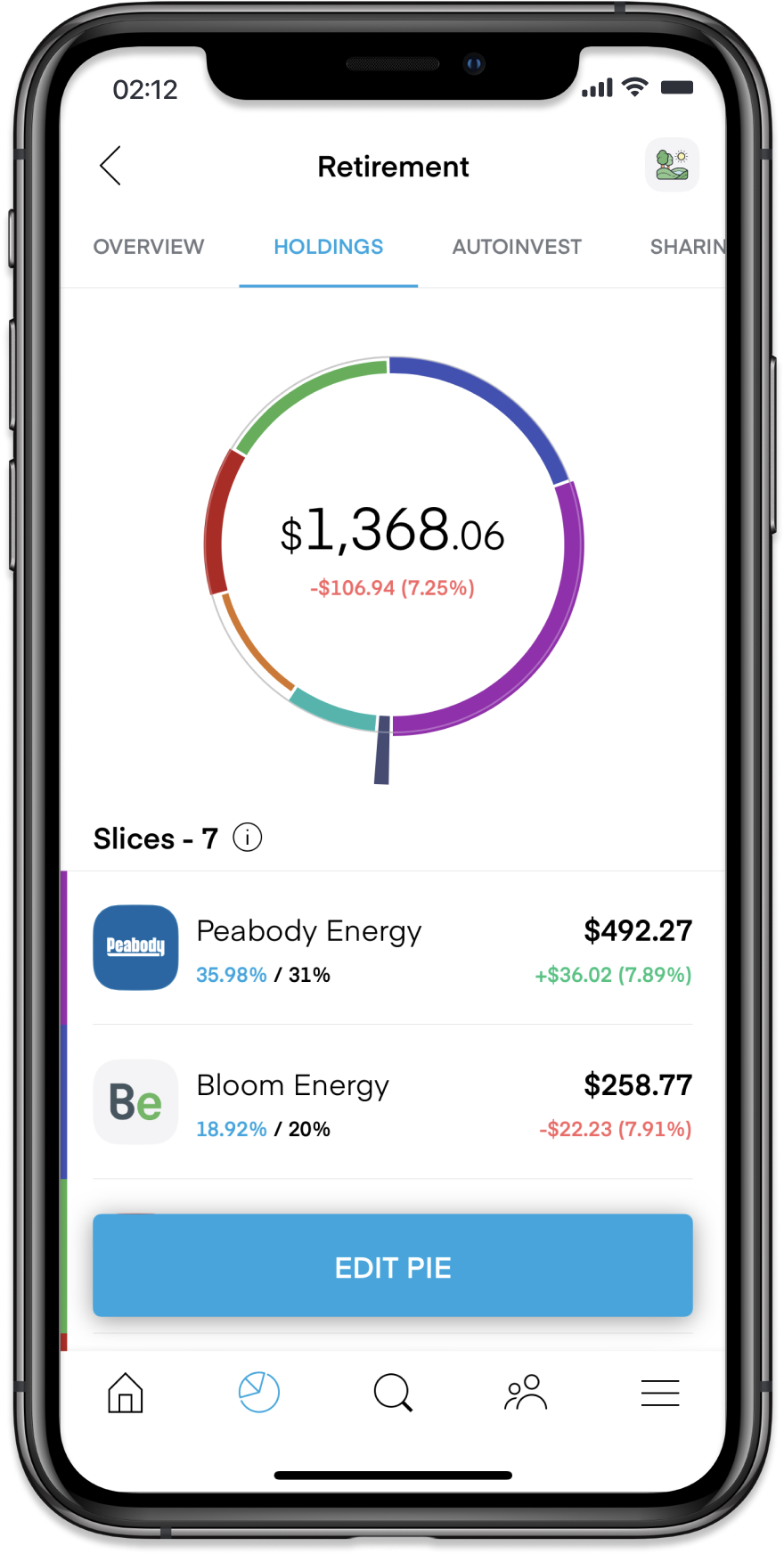 You will enter the 'Edit Pie' mode. Now tap on the (x) button next to the slices you want to remove.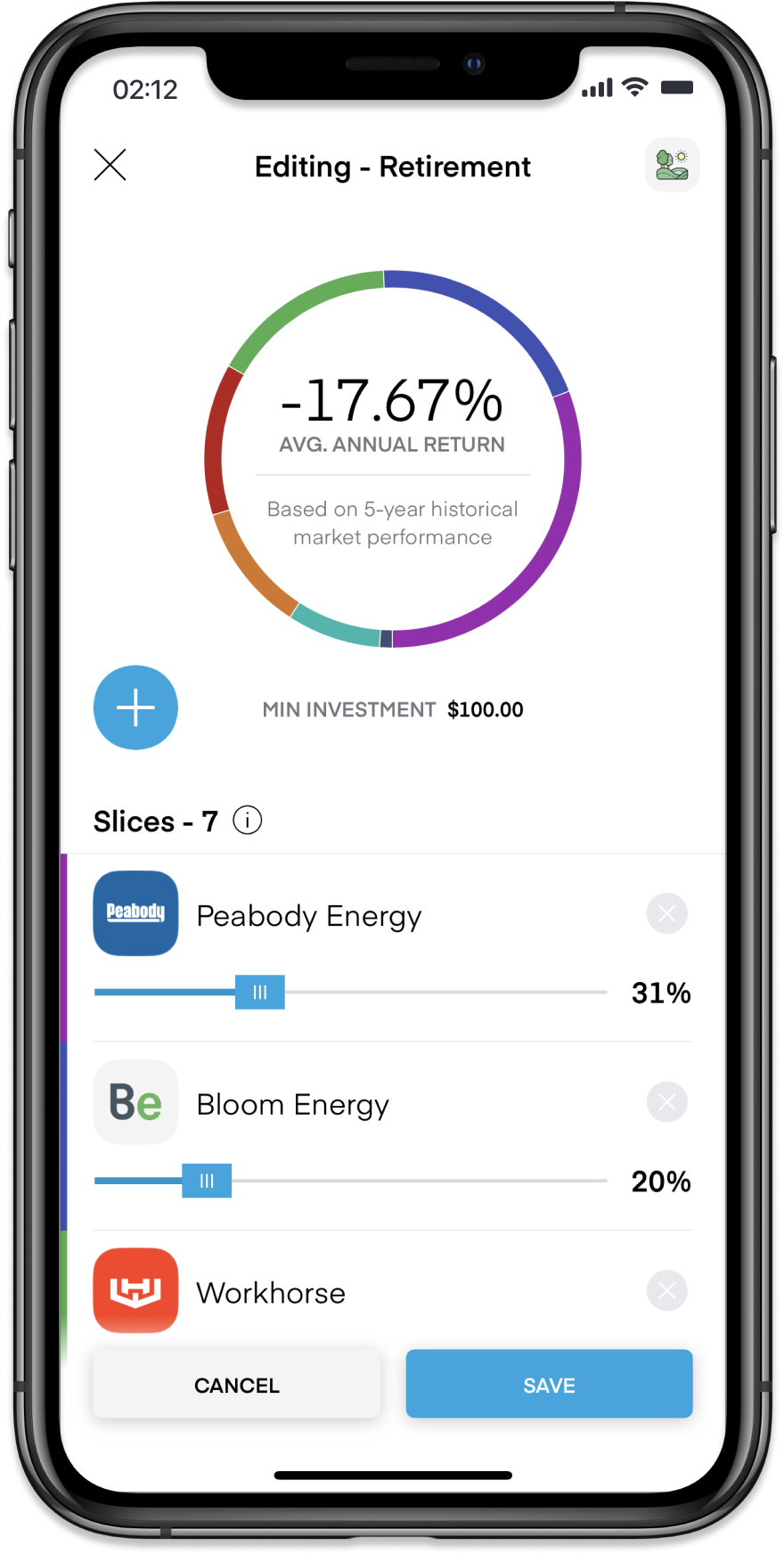 After the slices are removed, the total target allocation of the pie will drop below 100%. In this case, you will need to increase the target values of one or more remaining slices in order to restore the total allocation to 100%.
Whenever you are ready tap the 'Save' button.
Removing a slice from your pie will not effectively liquidate the investment. It will set its target value to 0%. The instrument will be displayed at the bottom of the holdings page of your pie under a 'Removed from Pie' section.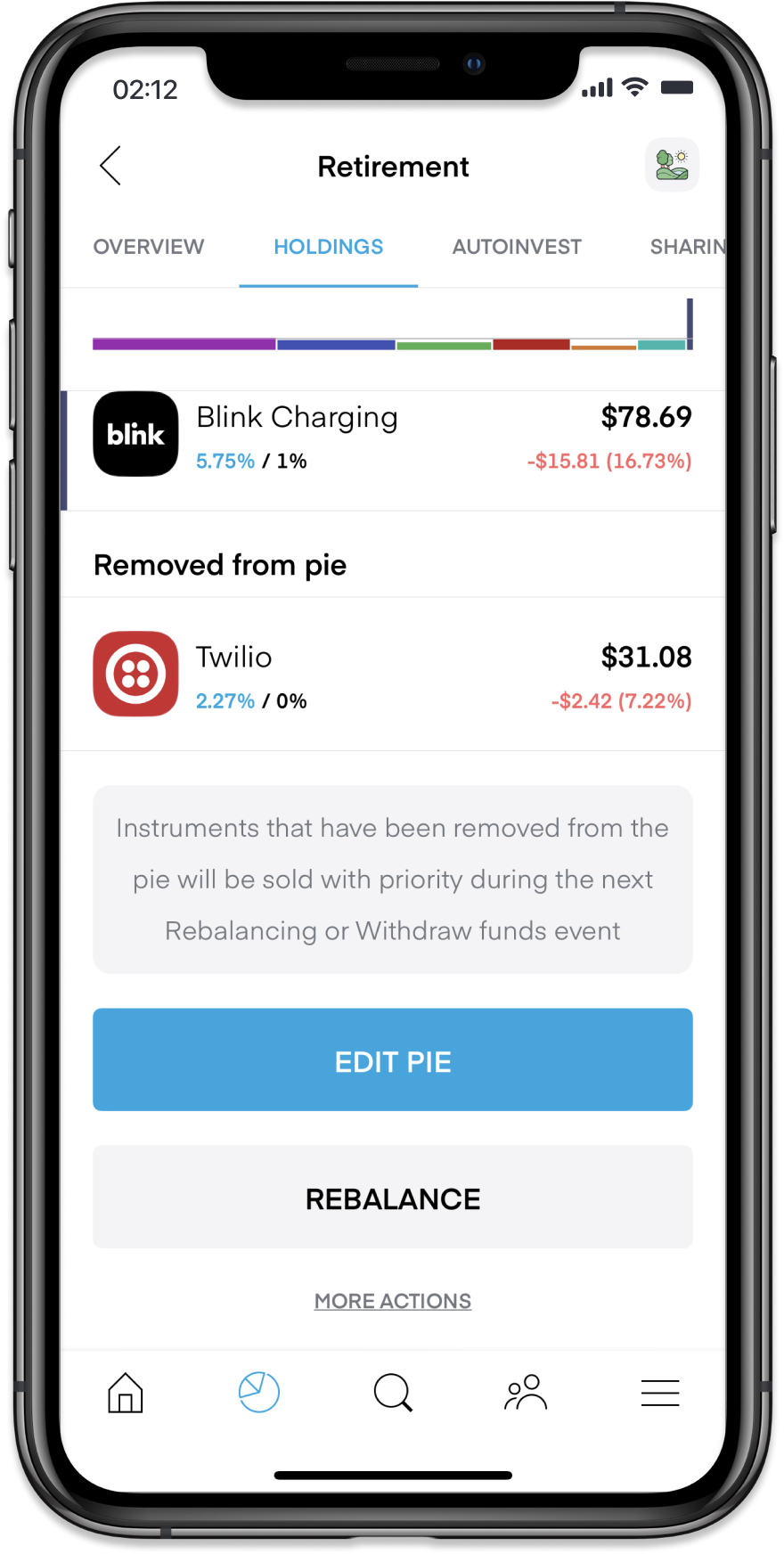 Investments removed from the pie will be sold with priority during rebalancing and withdrawing funds.

Note: Removing a slice is different to 'Exporting' a slice where investments are not sold with priority but exported outside the pie to your account's Manual investments.