You might wonder why the slices of the following pie differ in thickness.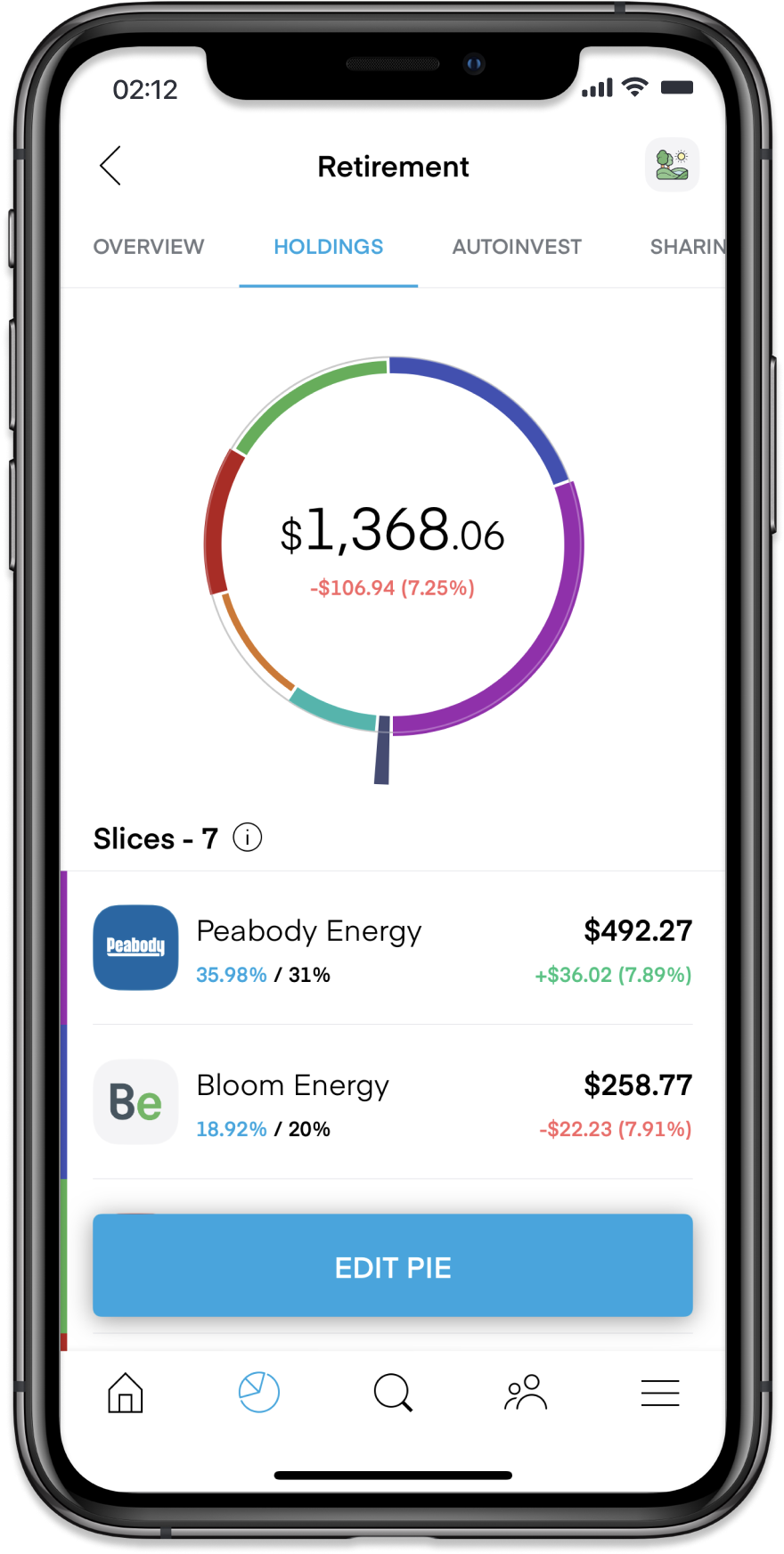 As time passes some investments will outperform others. Their actual weight in the pie (displayed in blue) will become higher than their target weight and as a result, their slice will grow. Other investments will underperform and their slice will shrink.
Looking at Tesla above, we can see that its target value is 30%. However, the investment has profited more than other investments in the pie, and now Tesla's actual value is equal to 37% of the pie's overall value. That's what we call an overweight investment. If the actual value is less than the target value, then we have an underweight investment.