Social Feed makes it easier to browse through selected topics you are interested in, based on the investors you follow and the communities you joined. If you are not part of a community yet, you'll see a predefined feed that you can manage via the "Customize your feed" button. 👌
How to create a post? 🤔
Tap on the 'blue pencil' button found at the bottom-right of the screen.
Add a title to your post.
Share what's on your mind.
*You can add an image for a polishing touch to your post.*
Tap on the 'arrow' at the top-right corner to send your post.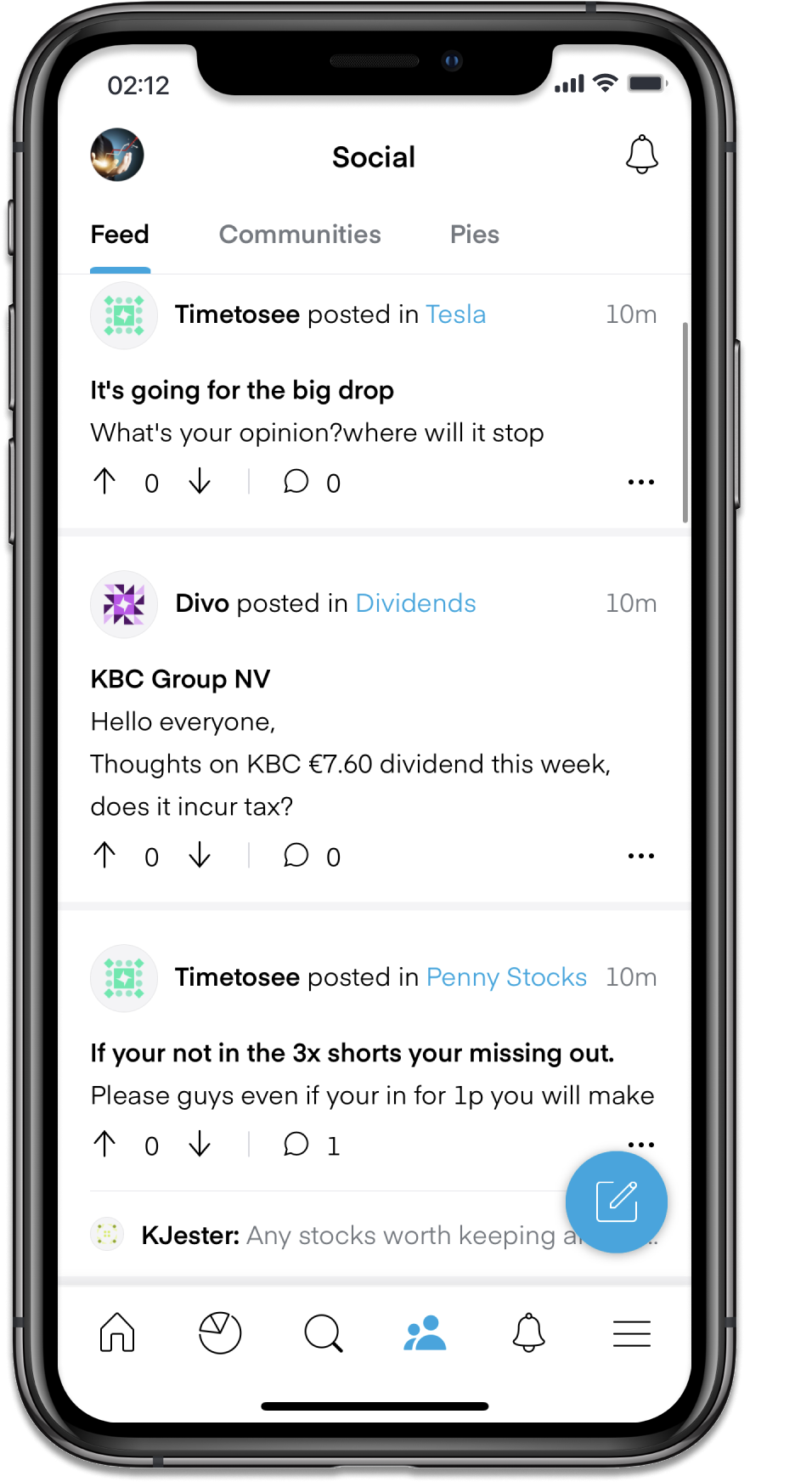 Your feed has now been shared and will be seen by your followers. If you find any trouble with using the feature, you can contact us at any time.