If you placed an order with a given instrument (stock or an ETF) that is still pending, you can easily cancel it by using the following steps:

1. Tap on the 'Pie Chart' icon found next to the Home button of the app;
2. By accessing the 'Investments' section you can browse through your holdings;
3. Tap on the desired ETF/ company;
4. Tap the 'X' button found on the right-hand side of your 'Pending Order' type;
5. Select the 'Cancel' button to confirm.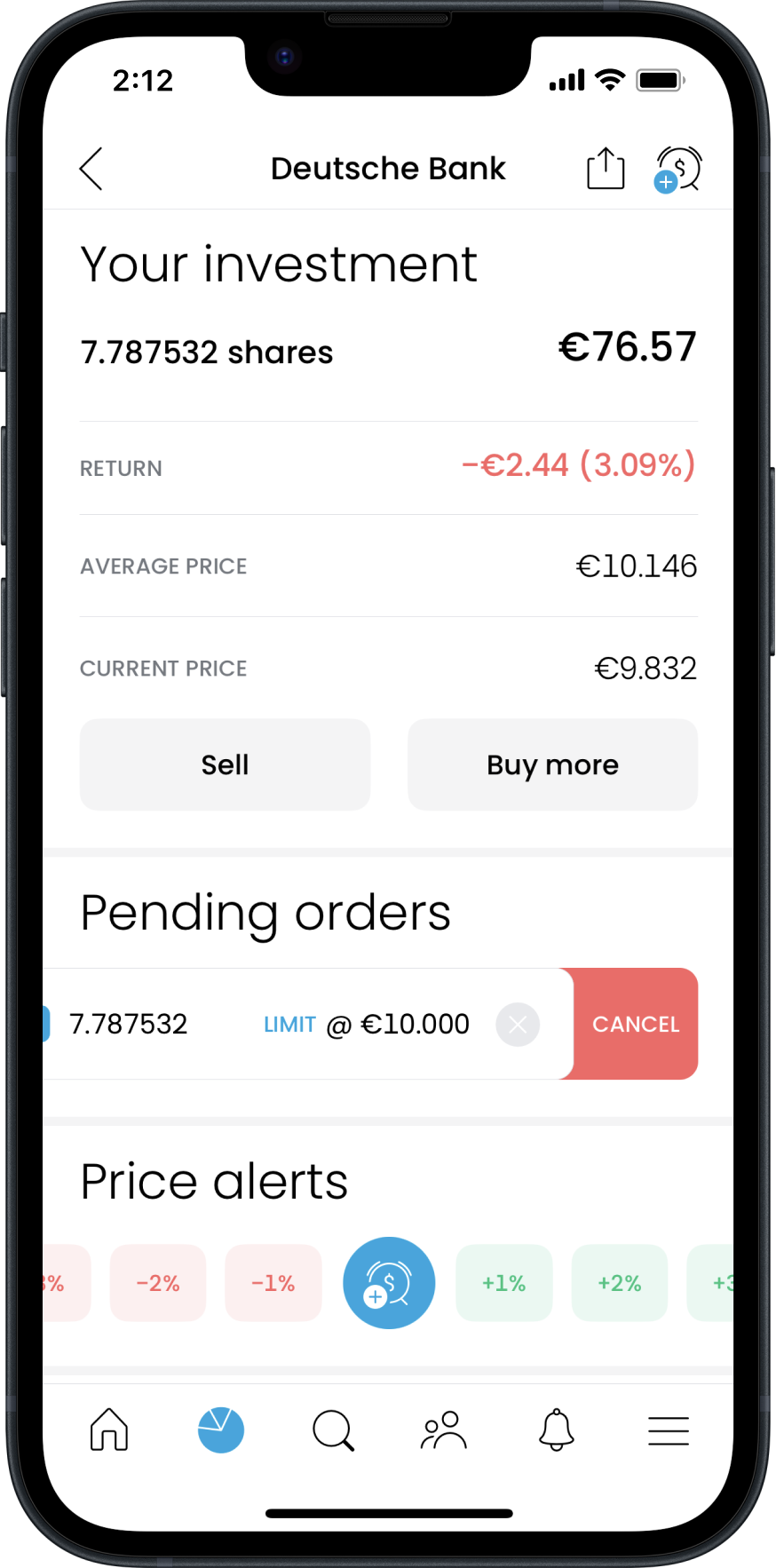 How to cancel a pending order on the web-based app 💻:
One way to do it if you are using the web-based app is to click the 'Pie Chart' icon located on the left and follow the same steps listed above.
In addition, the Advanced view interface gives you access to all pending orders once you click on the 'Clock' Icon located at the bottom.