You and your friends can both receive free shares by participating in our "Invite a Friend" campaign. Here's how you can get involved if you have an active Trading 212 Invest account or ISA: 👇
Go to Menu tab in your account.
Select 'Get free shares' and then 'Invite friends'.
Tap 'Share link' button to share your referral link.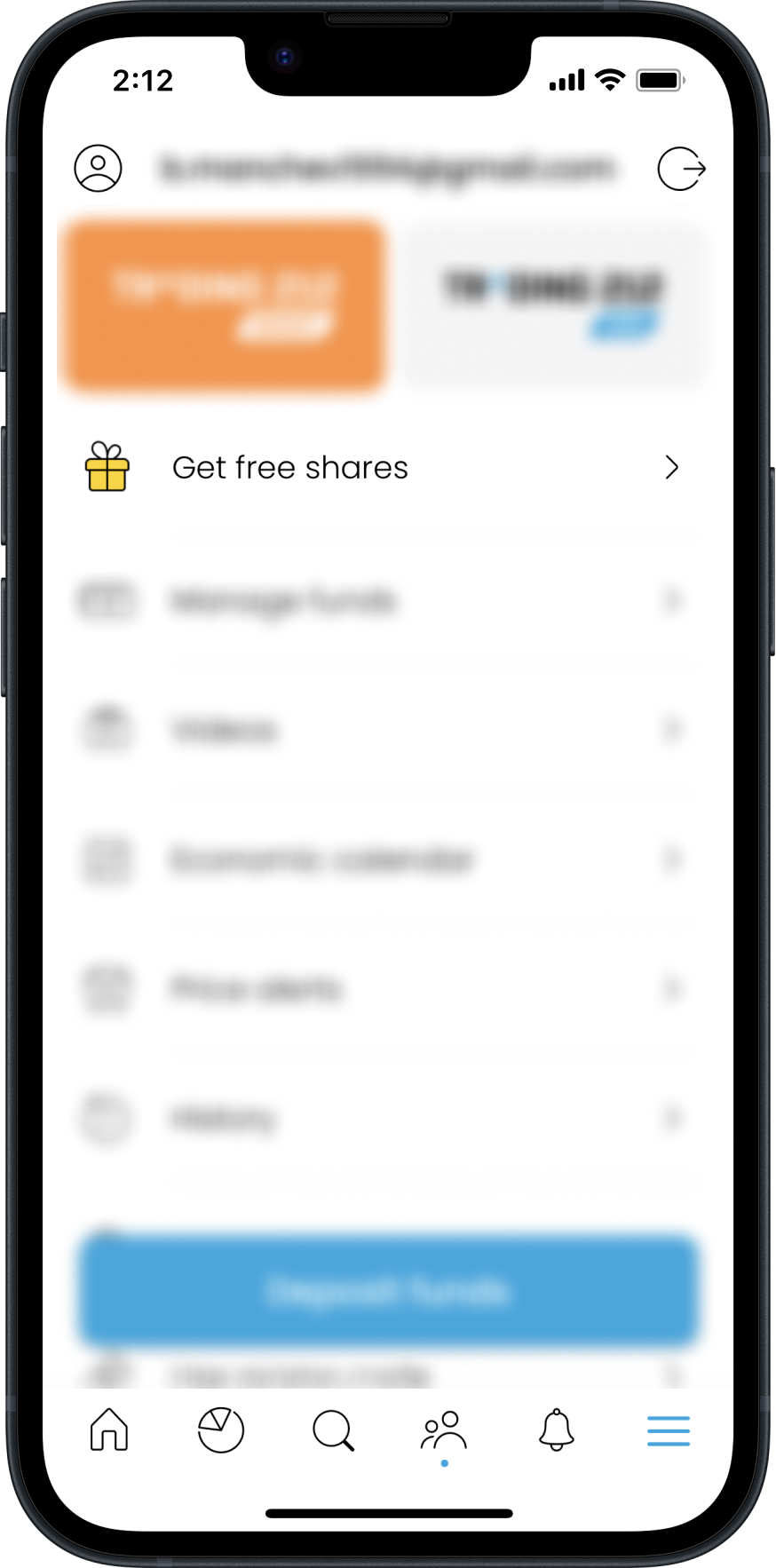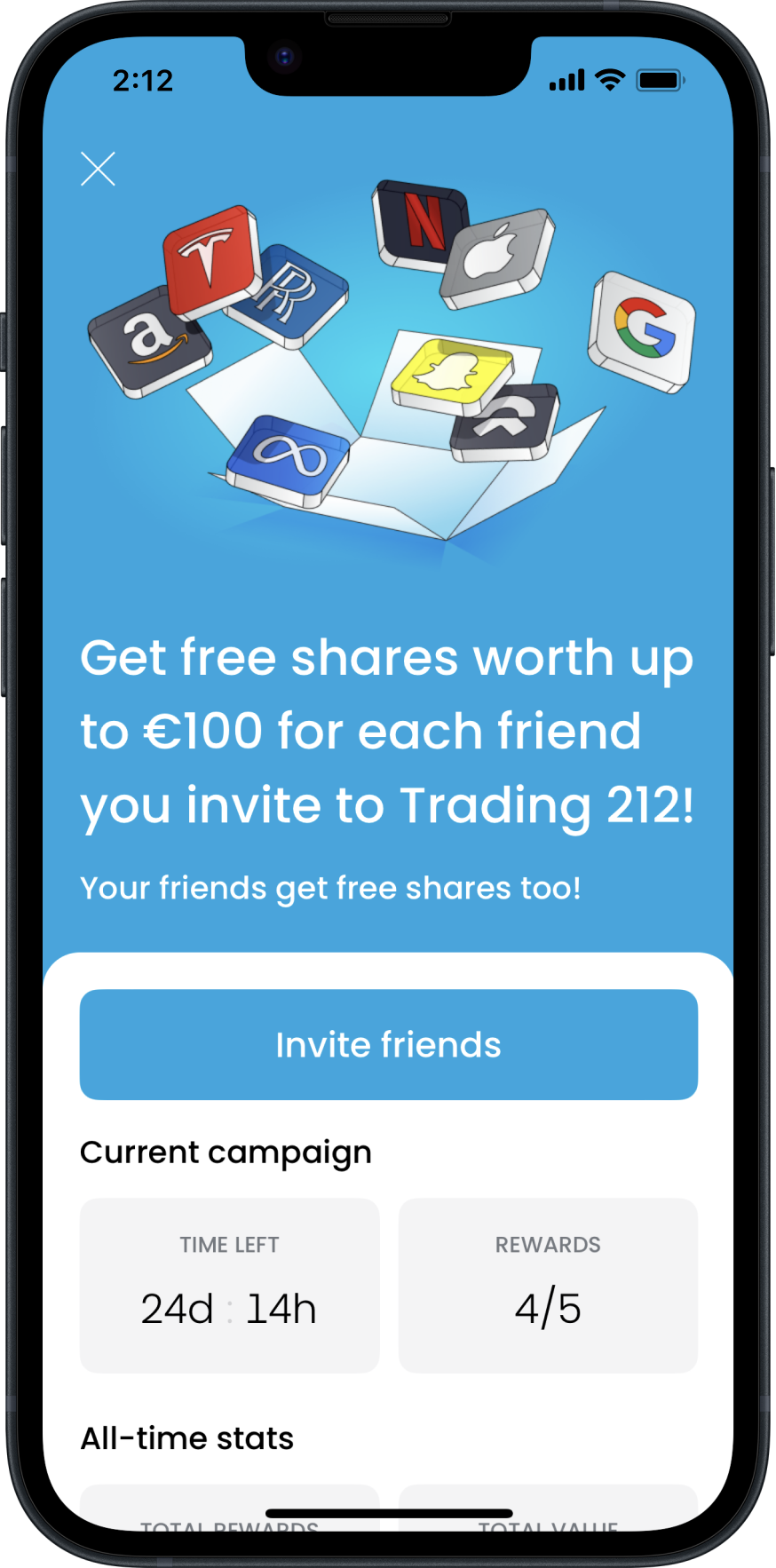 Alternatively, you may invite people directly from your device's contacts:
Select "Invite contacts".
Allow access to your contacts.
Start sending invites and receiving free shares.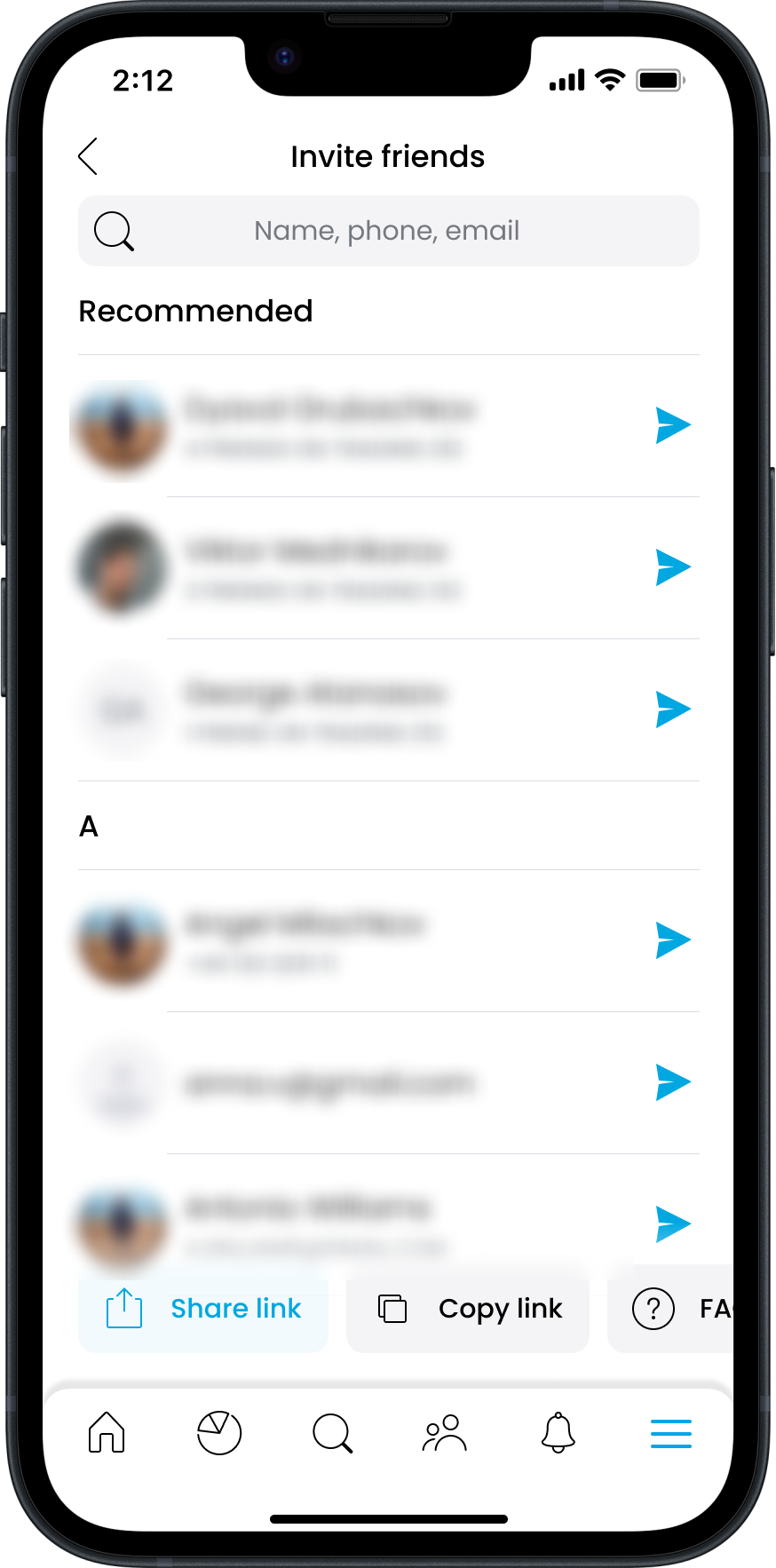 When will I get my free shares?
You will get your free shares within 3 business days after your friend has verified and funded their Trading 212 Invest/ISA with the Minimum Deposit. The minimum deposit amount can vary based on the referral's region.
What is the time limit to meet the requirements?
The referral must meet the promotion requirements no later than 10 days after the account's creation.
Is there a duration of the campaign?
Yes, the present campaign will be active in the following period: 22/08/2023 - 27/09/2023. The deadline is available in Menu➡Get free shares➡Time left: 👇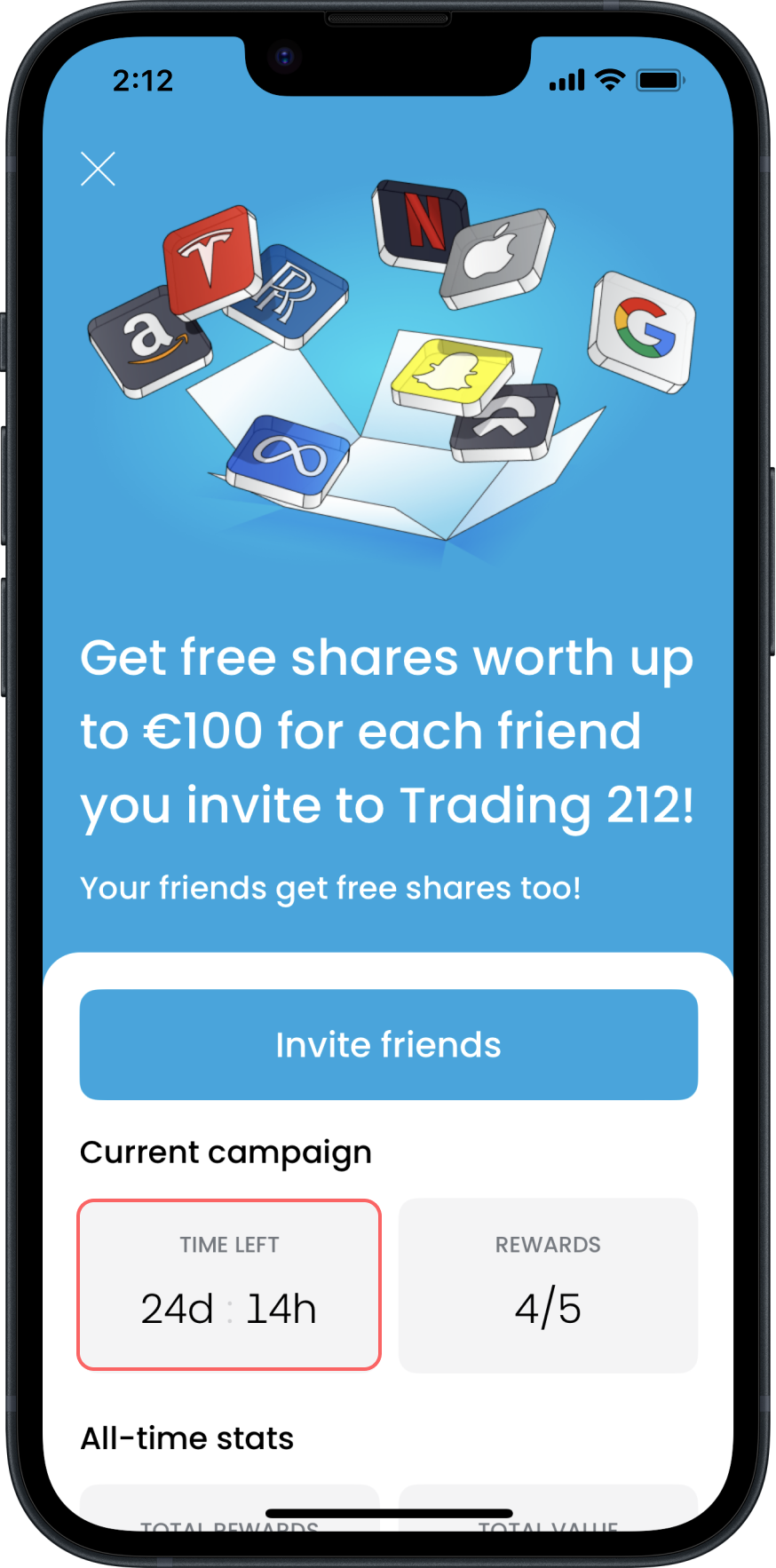 What shares will I receive?
They are selected randomly, and their value could vary between 8 EUR and 100 EUR. You can check the exact percentage of free shares we distribute under a specific value: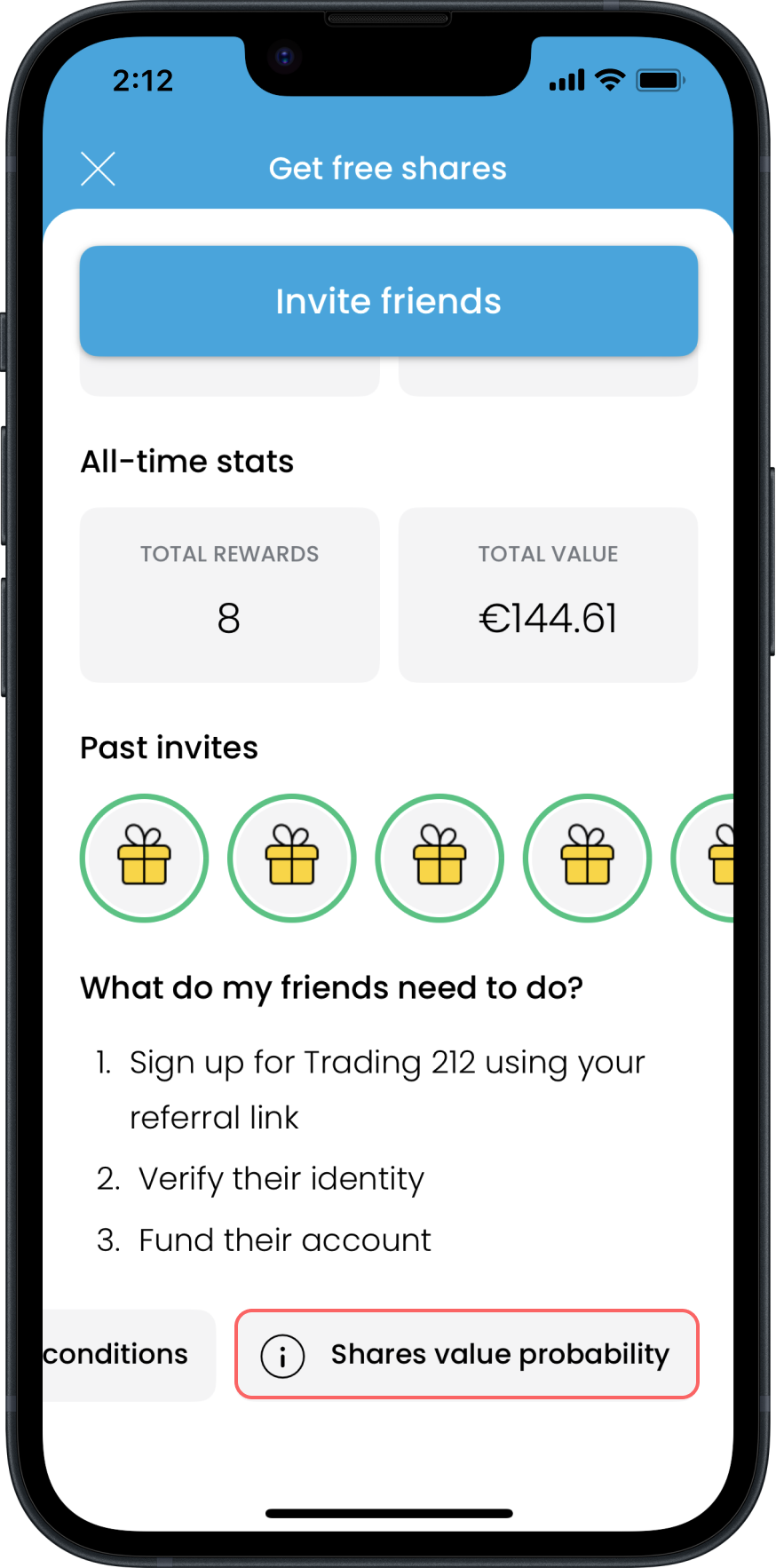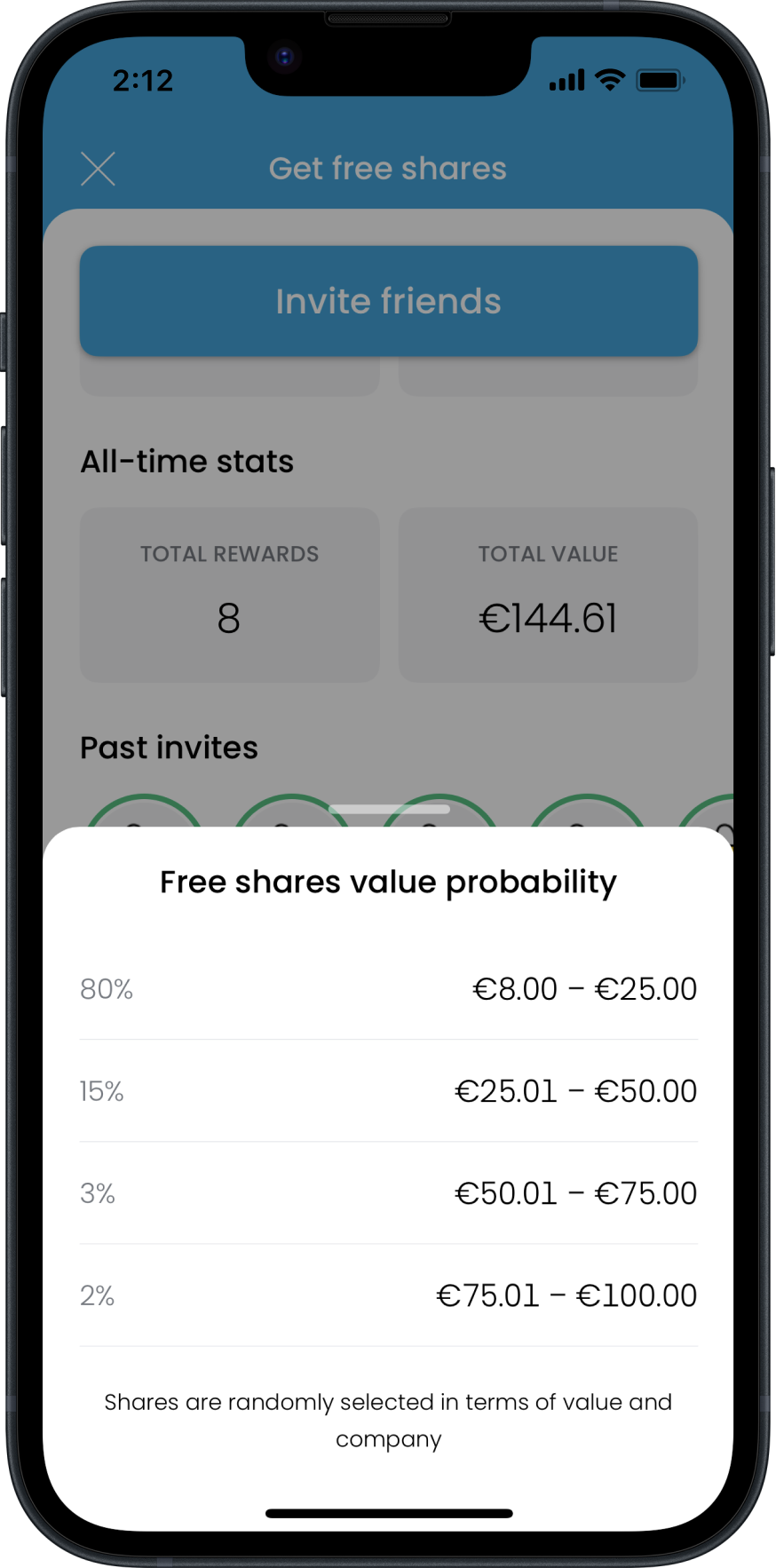 How many free shares can I receive?
You can refer up to 5 friends and will stop receiving free shares once you are rewarded with the fifth one. However, your friends will still get free shares if they sign up with your invitation link.
You can check how many free shares you have received so far in the current campaign through the 'Rewards' box.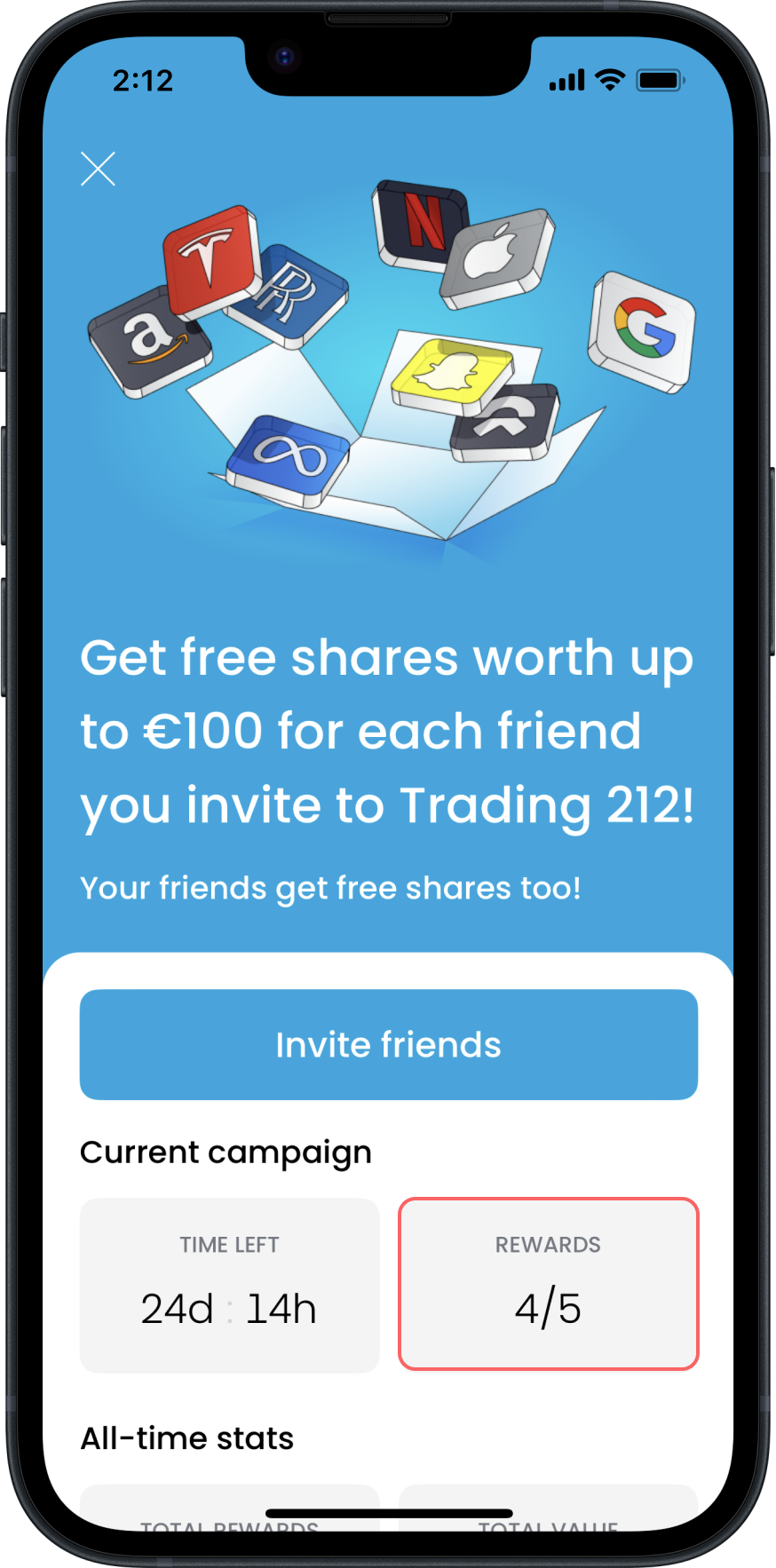 When can I sell my shares and withdraw their value?
The free shares can be sold immediately after the bonus is granted. The cash value of the free shares may be withdrawn 30 days after the bonus is received.
Can I lose money?
You cannot lose more than the value of your account.
Note: Need more information? Please check the "Invite a Friend" promotion Terms & Conditions.