What is Hedging mode?
You can open multiple positions with the same instrument using the Hedging trading mode. All positions will be opened separately and executed at the current market price. Regardless, you will still be able to reduce the size of individual positions by selecting your specific position and placing a market order for the desired quantity
What is Aggregating mode?
Aggregating mode allows you to have only one position open with a certain instrument. Each new position with the same instrument will then be added to the previous one, and the price will be averaged
How do I switch between Hedging and Aggregating modes?
You should just follow the steps below:
Tap on the Account Menu at the bottom right corner of your screen;
Press Settings ⚙;
Then open Trading preferences;

Choose the desired trading mode.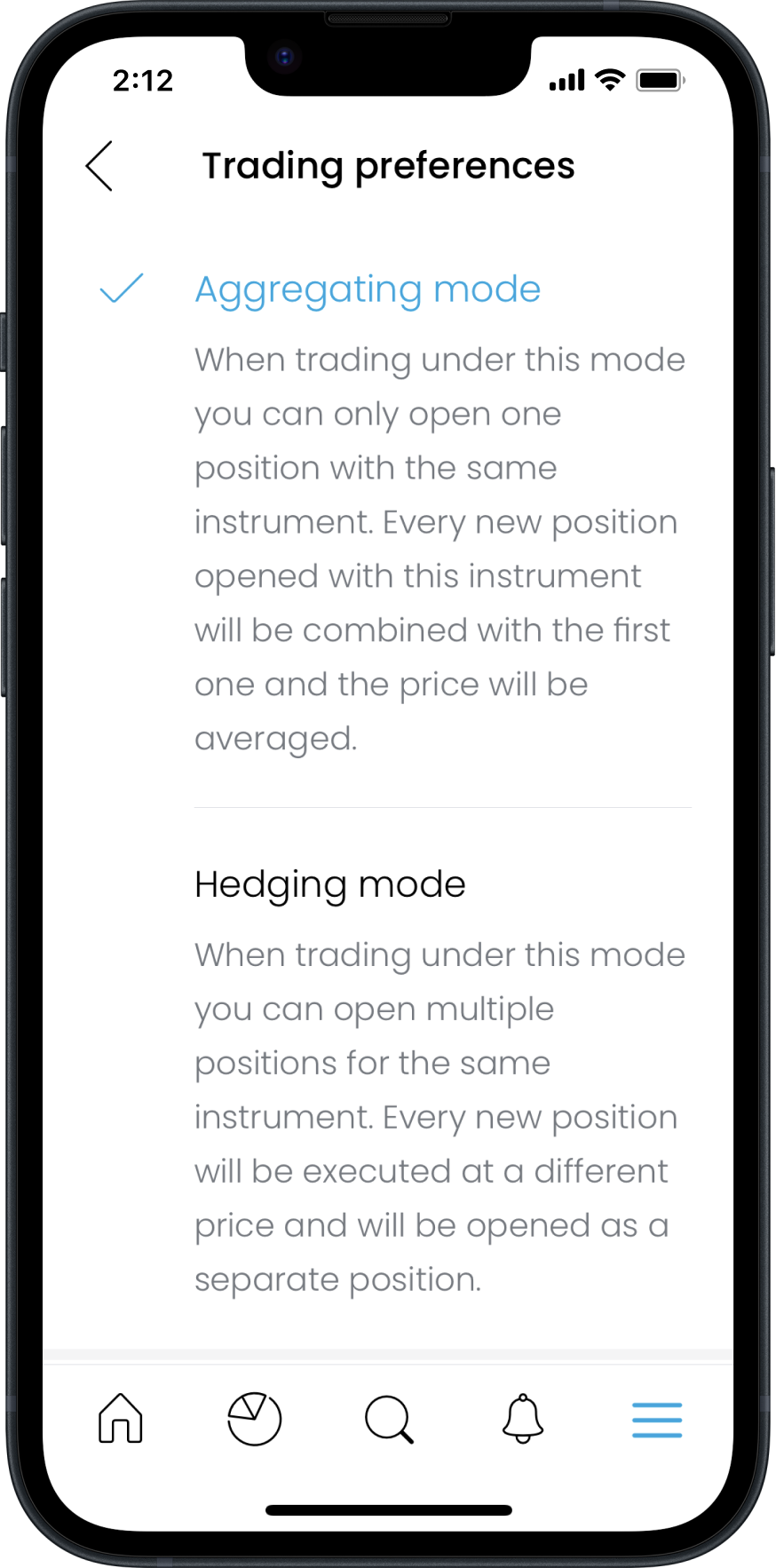 Note: The trading mode can be changed when you don't have any open positions and pending orders. Otherwise, you need to close them first.