If you wish to schedule automatic payments towards your trading account, then the recurring deposits option will help you do that.
Setting up a scheduled deposit on the mobile app
You can set a recurring payment right from the Deposit Window, simply by enabling the Recurring option after you select a card to deposit with. You can also adjust the schedule according to your preferences.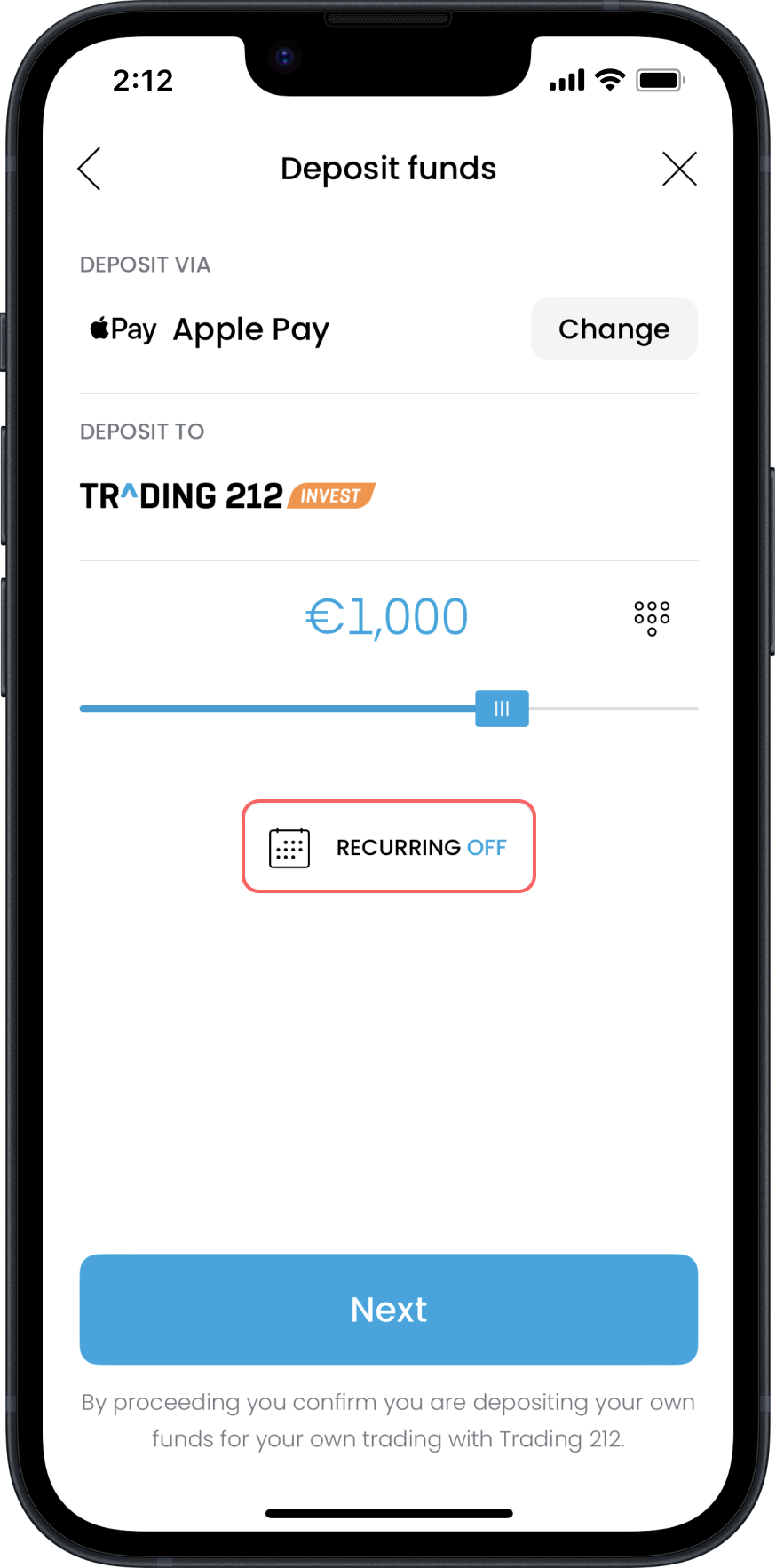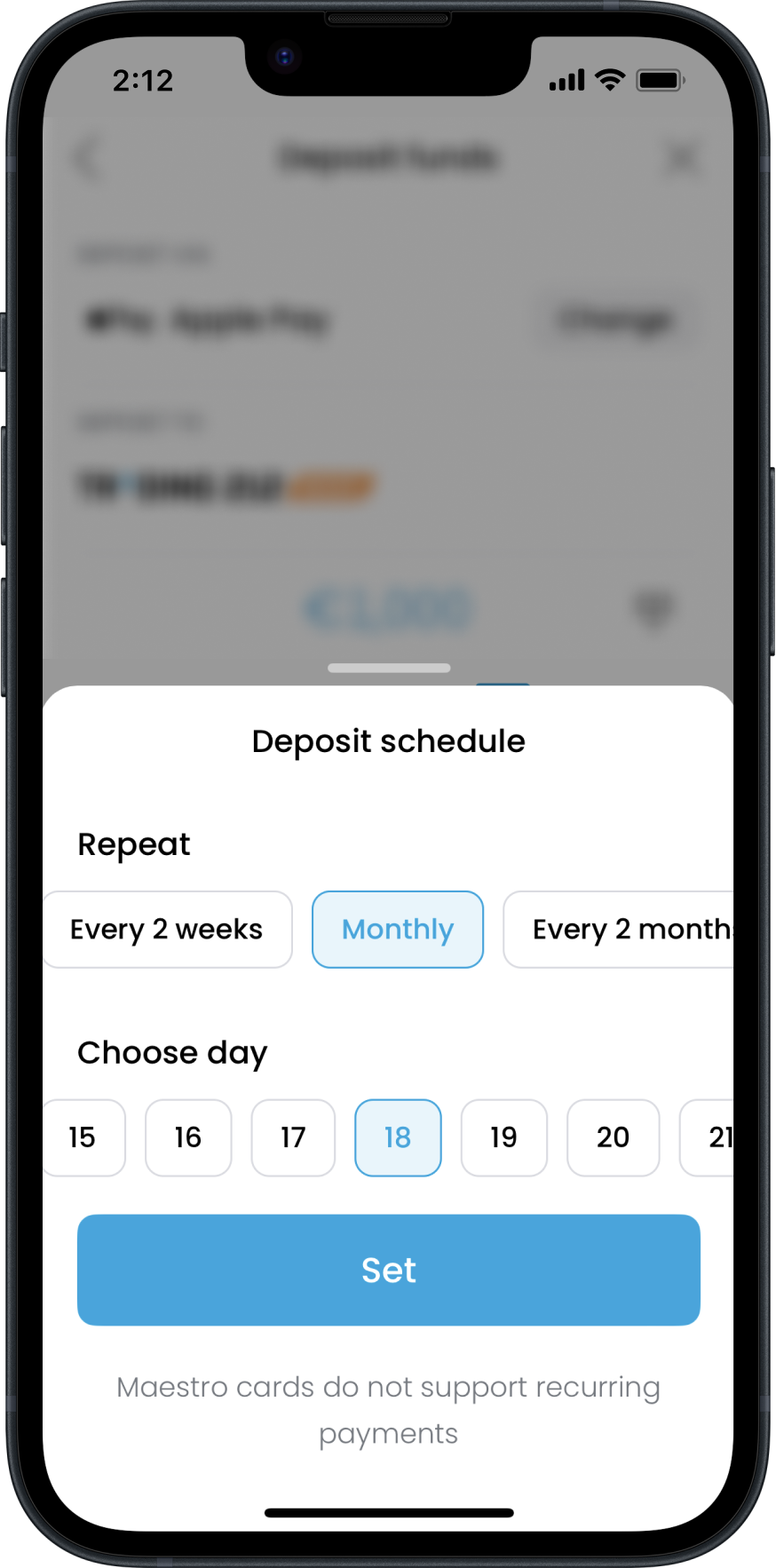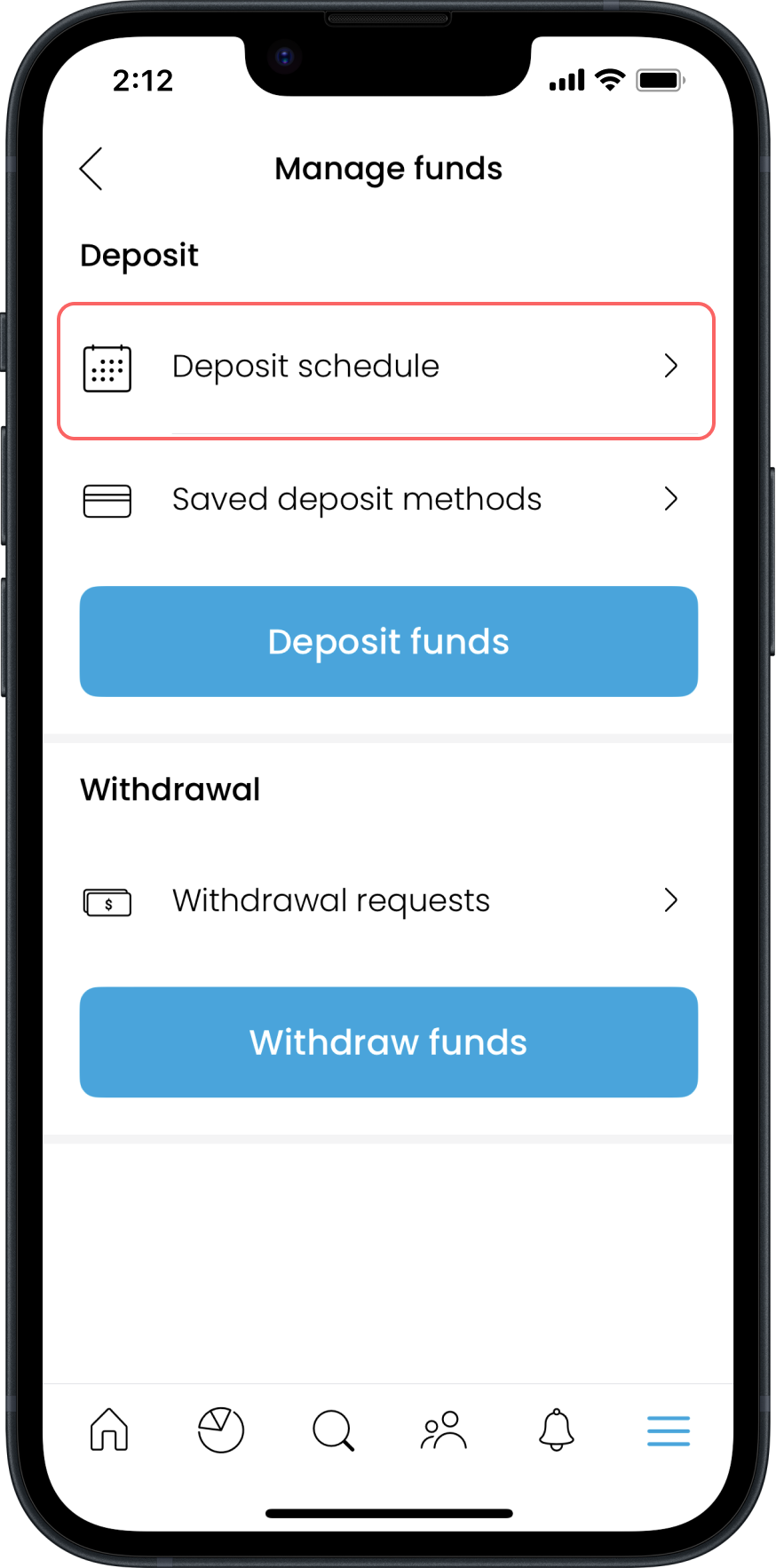 Setting up a recurring payment on the web app
If you are using the web-based version, click on the top right corner and you will see the "Manage funds" button in the drop-down menu. The Manage Funds menu will appear in the centre of your screen and provide you with the option to Deposit, Withdraw, or Move Funds.
How do I cancel a recurring payment that I previously set up?
To cancel a scheduled payment, go to "Deposit Schedule" and select the payment you want to cancel. Then, press "Delete" at the bottom of the screen.
How to set up an automatic bank wire transfer?
This option is not available on the Trading 212 app. However, you can set up regular bank transfers by including bank details in your online banking app. You should contact your bank for additional details and instructions.