The Account Status on our platform can show you the amount of funds you have left in your account in percentages.
Here's how it works:
100% to 50 % Status
This percentage range indicates that you still have available funds for opening new positions.


Below 50% Status
Once your status drops below 50%, it will mean that you have used all of your free funds and you are no longer able to open new positions.


45% Status - Margin Call**
When your account status drops below 45%, we will send you an email notification with a "low margin" warning.*


Below 25% - Negative Balance Protection
If your account status drops below 25%, we will automatically close all positions, following their opening order, to prevent you from losing more than your deposited funds.
Here's an example of a Practice Mode account with open positions, showing 57% of account status, with approximately £237 Free Funds and £657.59 Blocked Funds.
You'll be able to view your account status either by clicking on the "status indicator" (if you're using our Web-based app) or by tapping on your available funds at the top of your screen (if you're using our Mobile App.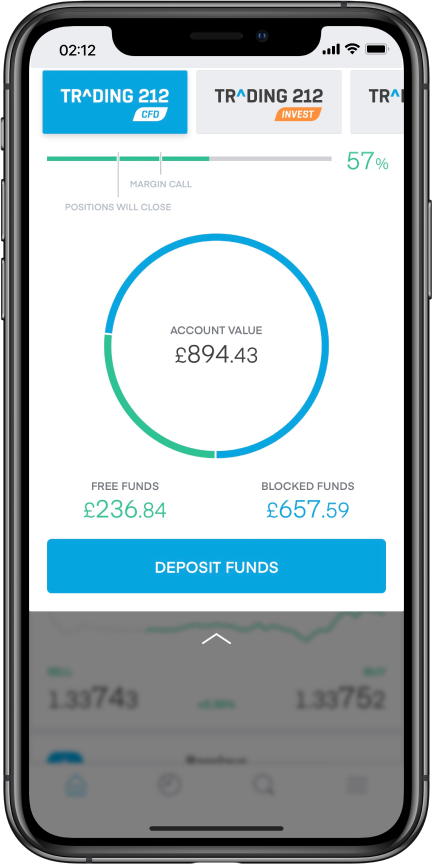 *The warning notification is sent only once and will be valid until the margin goes above 60%.
**In case of extreme volatility and a sharp drop in your account status (margin %), the system might close your positions without sending a margin call to protect you from going into a negative balance.