Setting Price Alerts can be of great use for your trading on our platform. Once the current market price of the instrument reaches the set price of the price alert, it will be triggered, and you will be notified.
How to set a Price Alert 👀
Open the instrument's graph;
Tap on the Price Alert icon at the top right corner or right below the chart;
Set a definite price for your alert and confirm.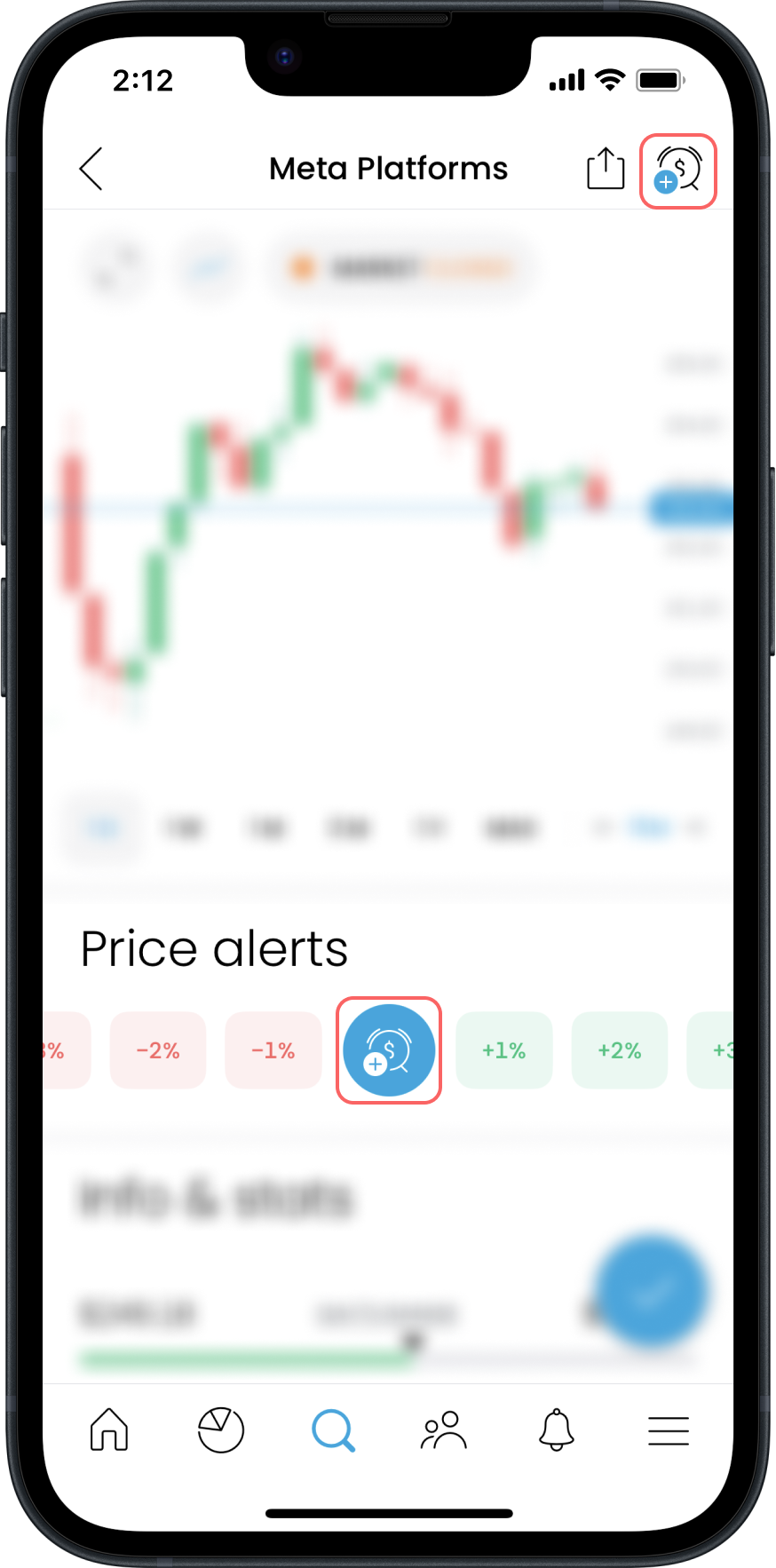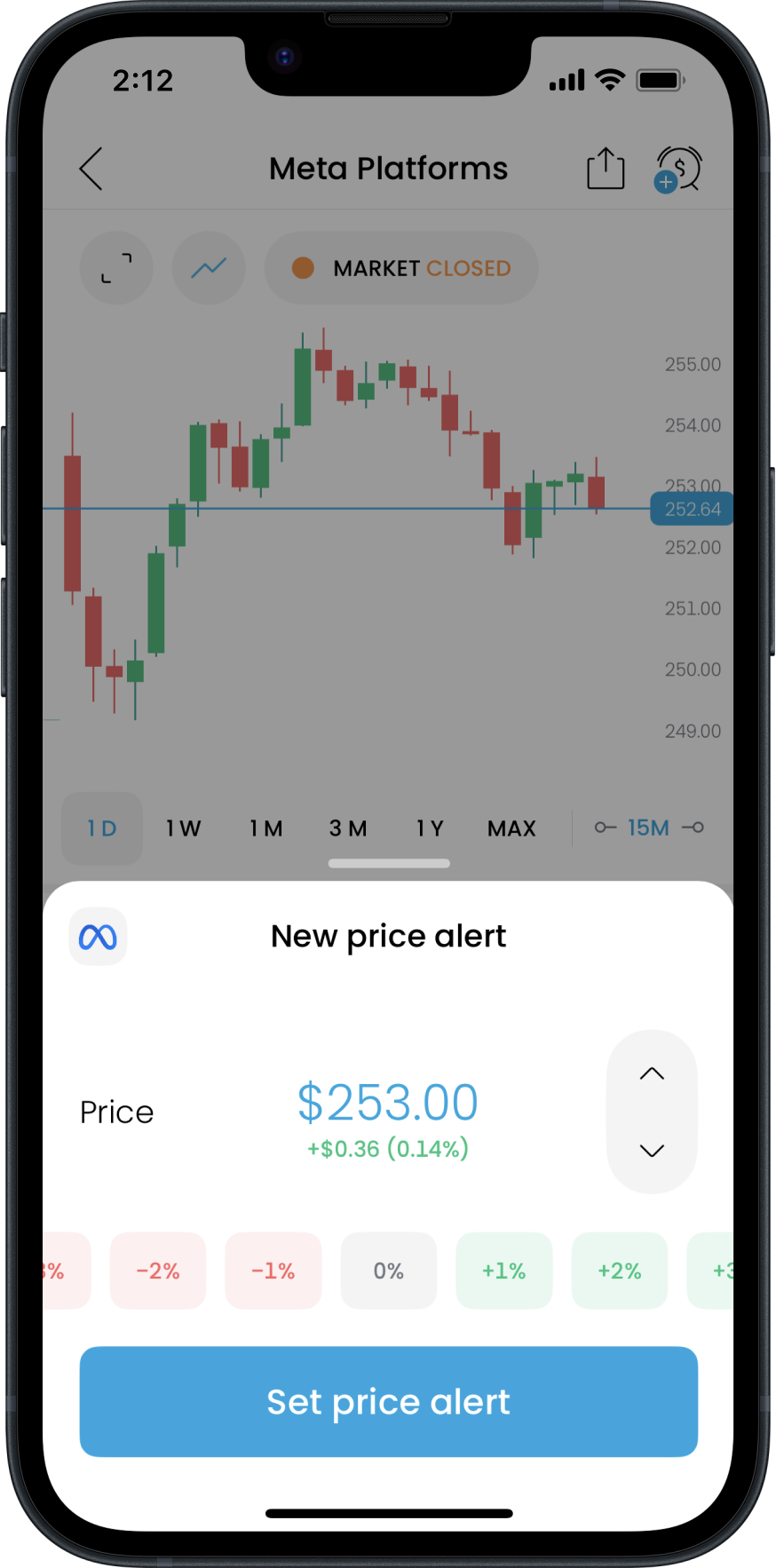 To further ease the process of setting up a Price Alert, we added the option to choose the increase or decrease of the instrument's price in %.
How to set a Price Alert on the web-based app 💻
If you are using the web-based app, you can easily add a price alert to your desired stock/ETF by pressing the 'Clock' icon found under the price section of the instrument's graph.
Select the desired price at which you would like to be notified once it has been reached. Click 'Set Price Alert' and your new alert will be saved.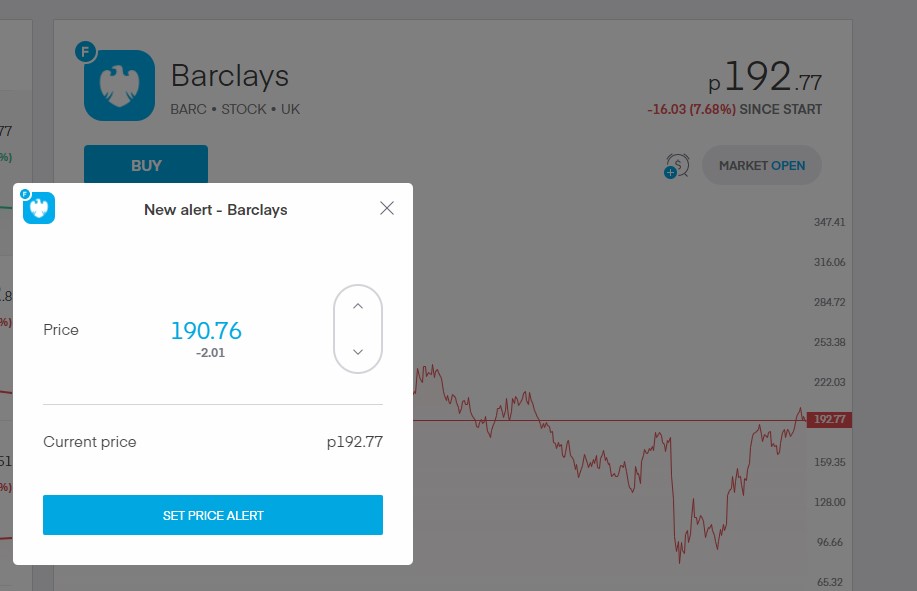 Note: You can set up to 15 price alerts per instrument and up to 100 alerts in total.