Here are the four main market sessions and their opening/closing times.
London Stock Exchange (LSE) - opens at 03:00 ET and closes at 11:30 ET.
New York Stock Exchange (NYSE), NASDAQ - opens at 09:30 ET and closes at 16:00 ET.
Japanese Stock Exchange (only on CFD) - opens at 20:00 ET and closes at 02:00 ET with a break between 22:30 and 23:30.
Sydney Stock Exchange (only on CFD) - opens at 19:00 ET and closes at 01:00 ET.
*The market session opening/closing times for the following Stock Exchanges match those of the London Stock Exchange (03:00 ET- 11:30 ET):
Deutsche Börse Xetra (Germany);
Netherlands; Euronext Paris (France);
Bolsa De Madrid (Spain); SIX Swiss (Switzerland);
Euronext Brussels (Belgium);

Borsa Italiana (Italy);

Euronext Amsterdam (Netherlands);

Wiener Börse (Vienna).
FX Market
The FX (foreign exchange) market operates 24 hours a day, five days a week. It opens on Sunday at 5:00 PM Eastern Time (ET) and remains open until Friday at 5:00 PM ET. This continuous operation allows participants from around the world to trade currencies at any time, taking into account different time zones and international business hours.
The Opening Trading Hours of a certain instrument are available on the mobile app when you press [Market Open/Closed] above the price chart. 👇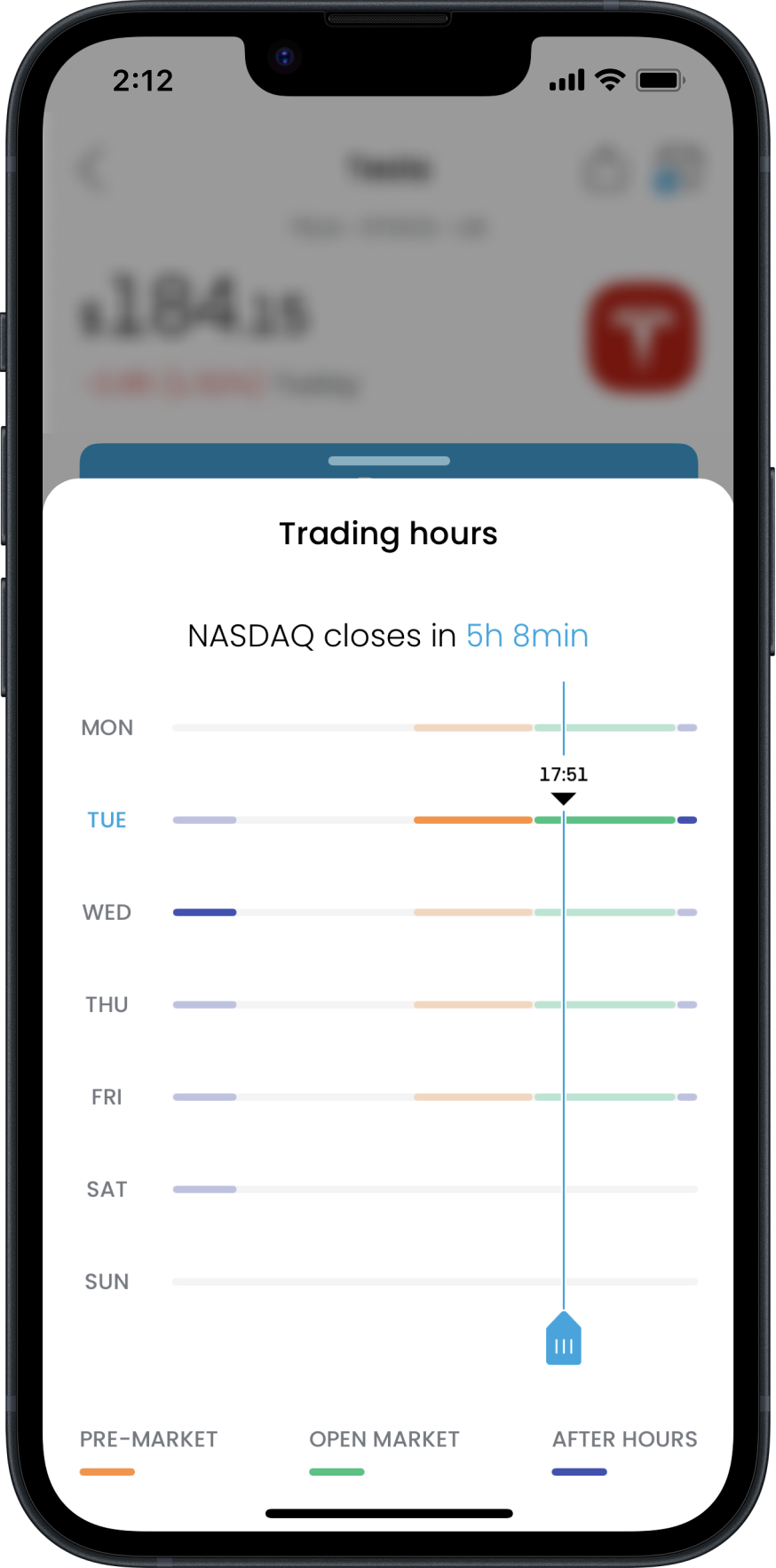 *You can also check the Extended Hours Trading for the Pre and After hours Markets by clicking here.