Mobile
You can adjust your notification preferences by accessing the 'Notification' tab in the Settings menu of your app.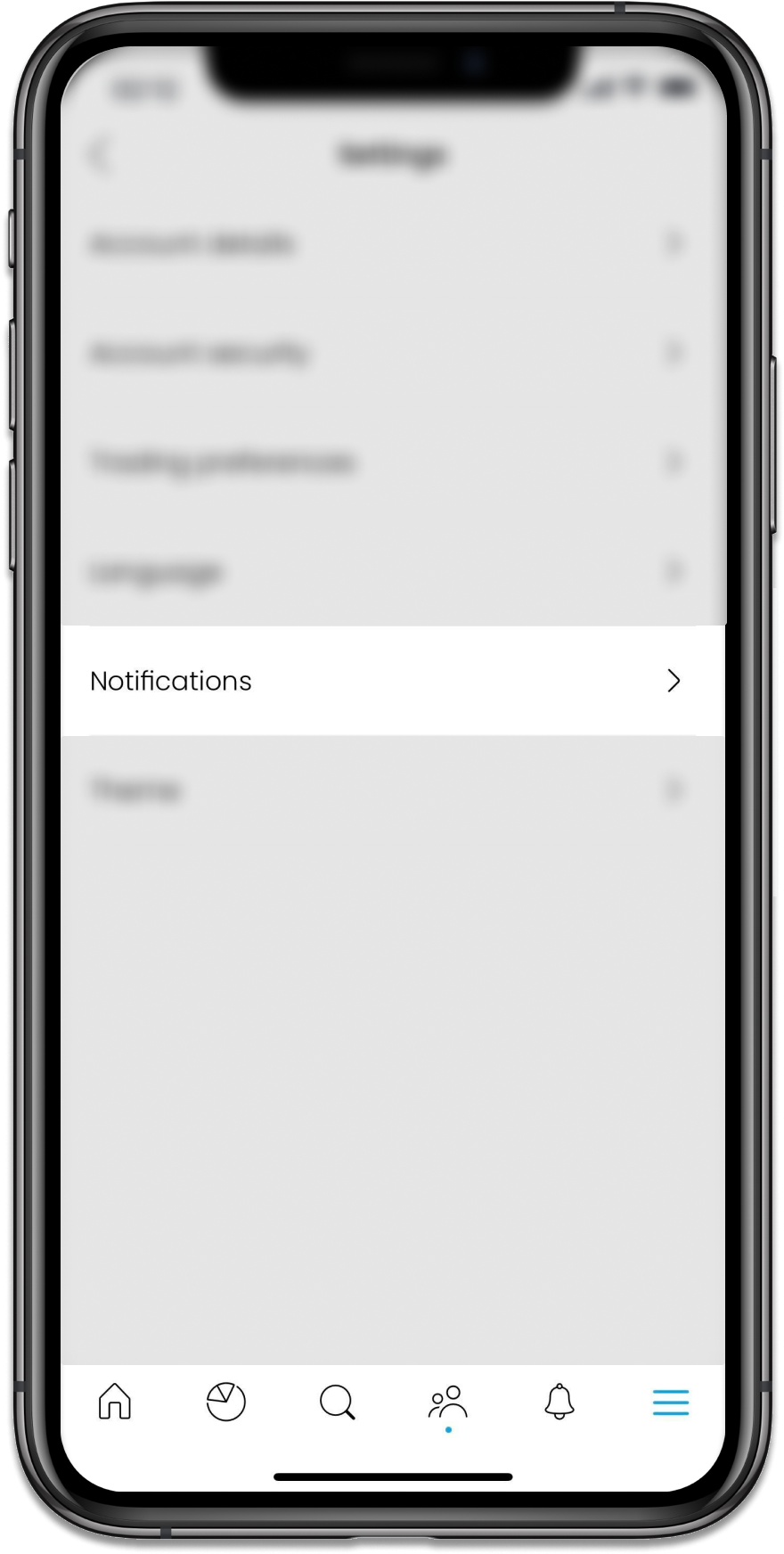 After opening the menu, you will be able to see the customizable notification categories.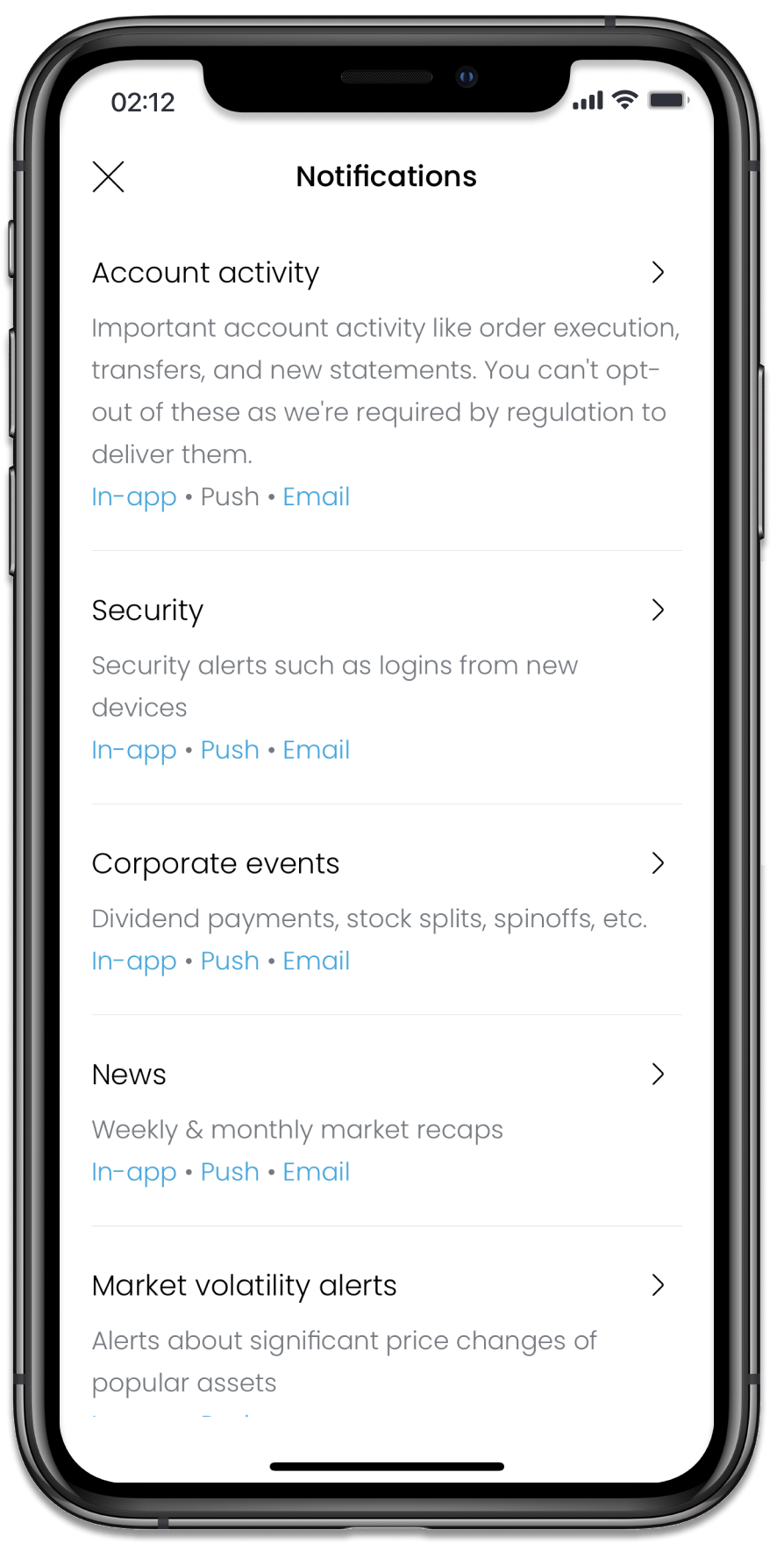 You can tap on whichever category you want in order to enable/disable* notifications or adjust your preferred delivery method.
* Some important notifications, such as ones related to your account's security, will not have the option to be turned off.