This new function allows you to access all instrument charts on the platform regardless of the account you are currently in. 👌This includes stocks, ETFs, CFDs that will be in a view-only mode in an account type where they can't be traded.
For example, if you are using the Invest account and wish to monitor the Forex market, you can do so without switching to the CFD account.
In addition to monitoring, you can set price alerts and add instruments to your watchlists.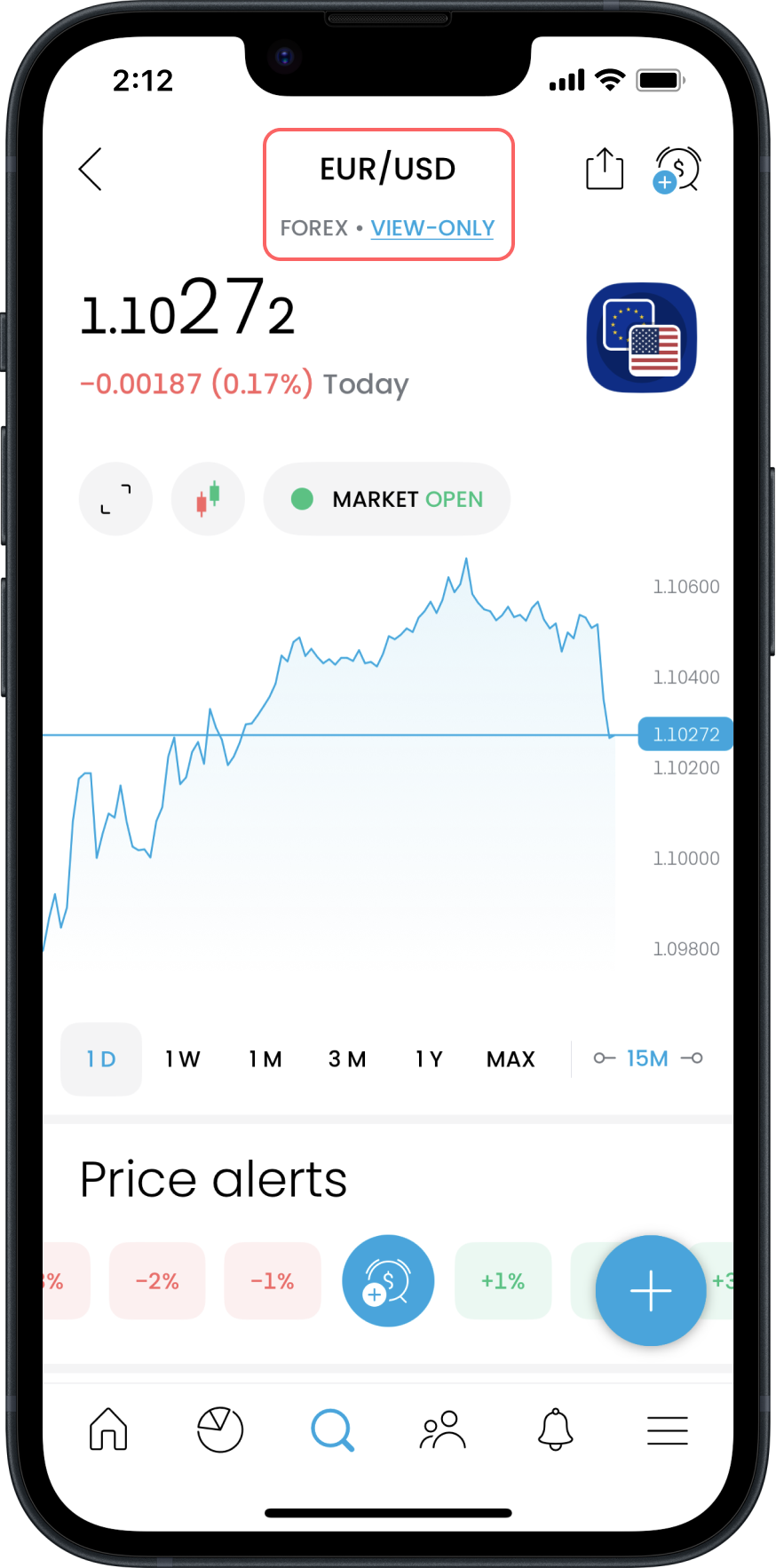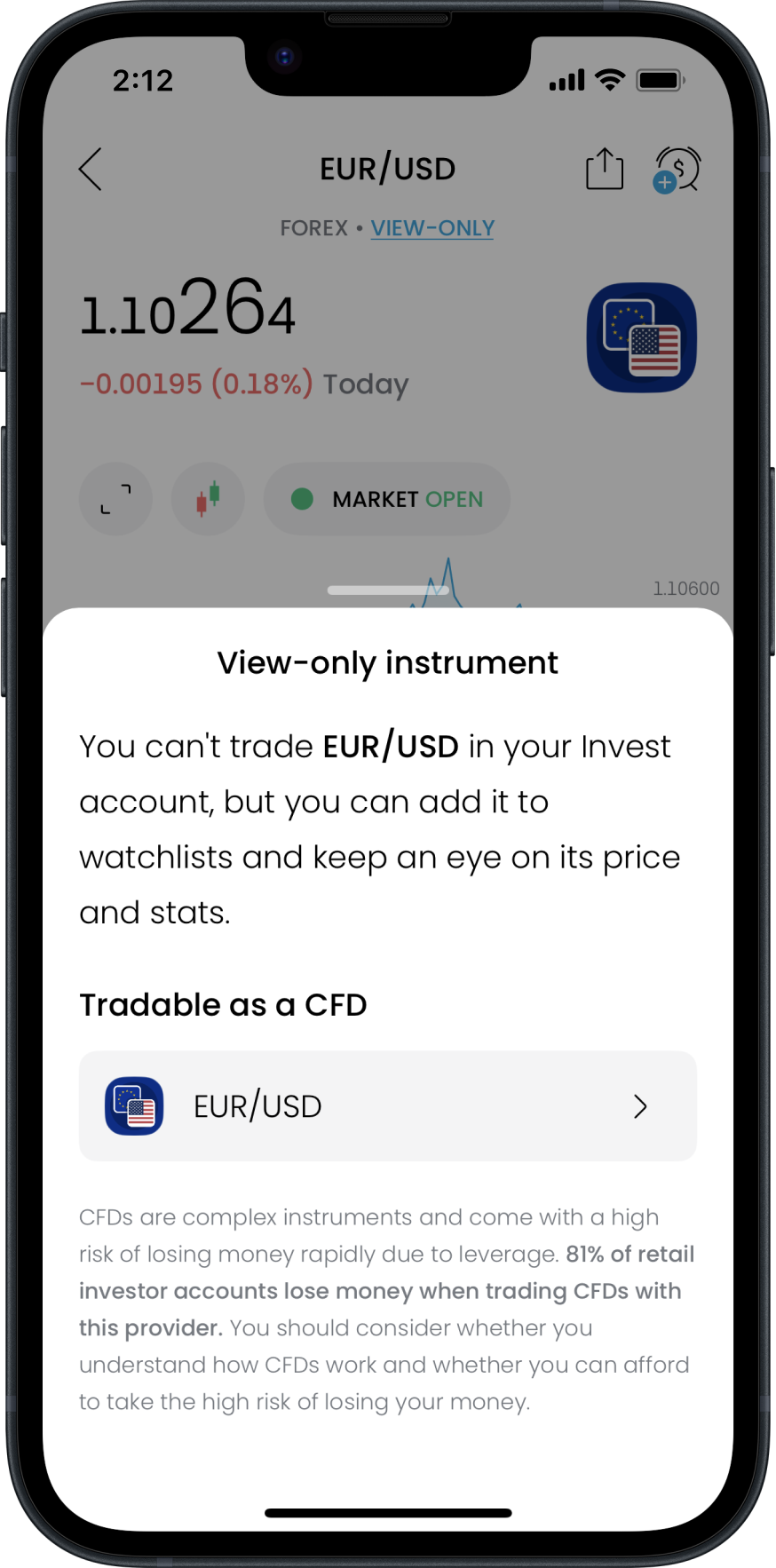 Note: A position's history can only be checked from the account where it is open.